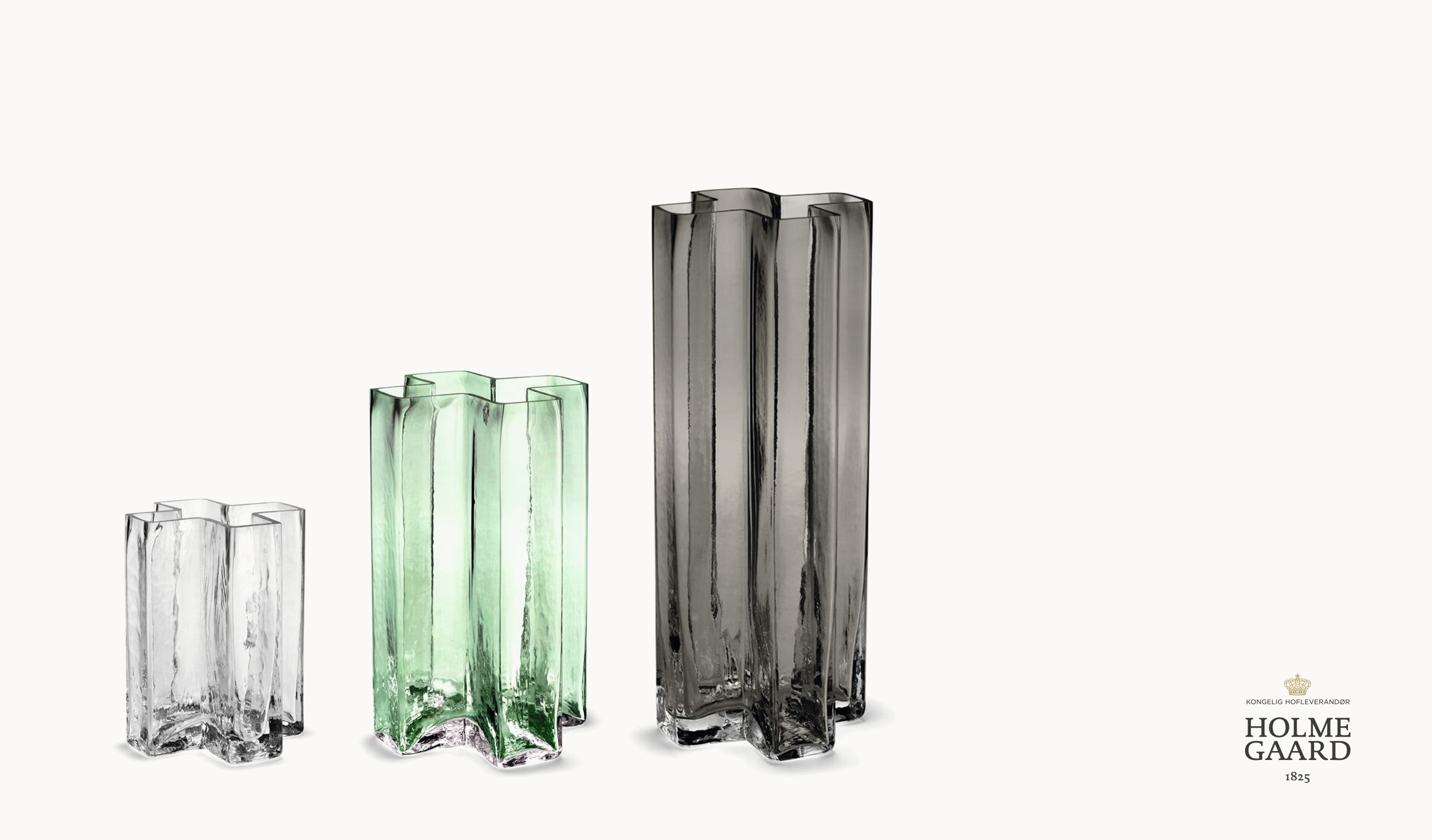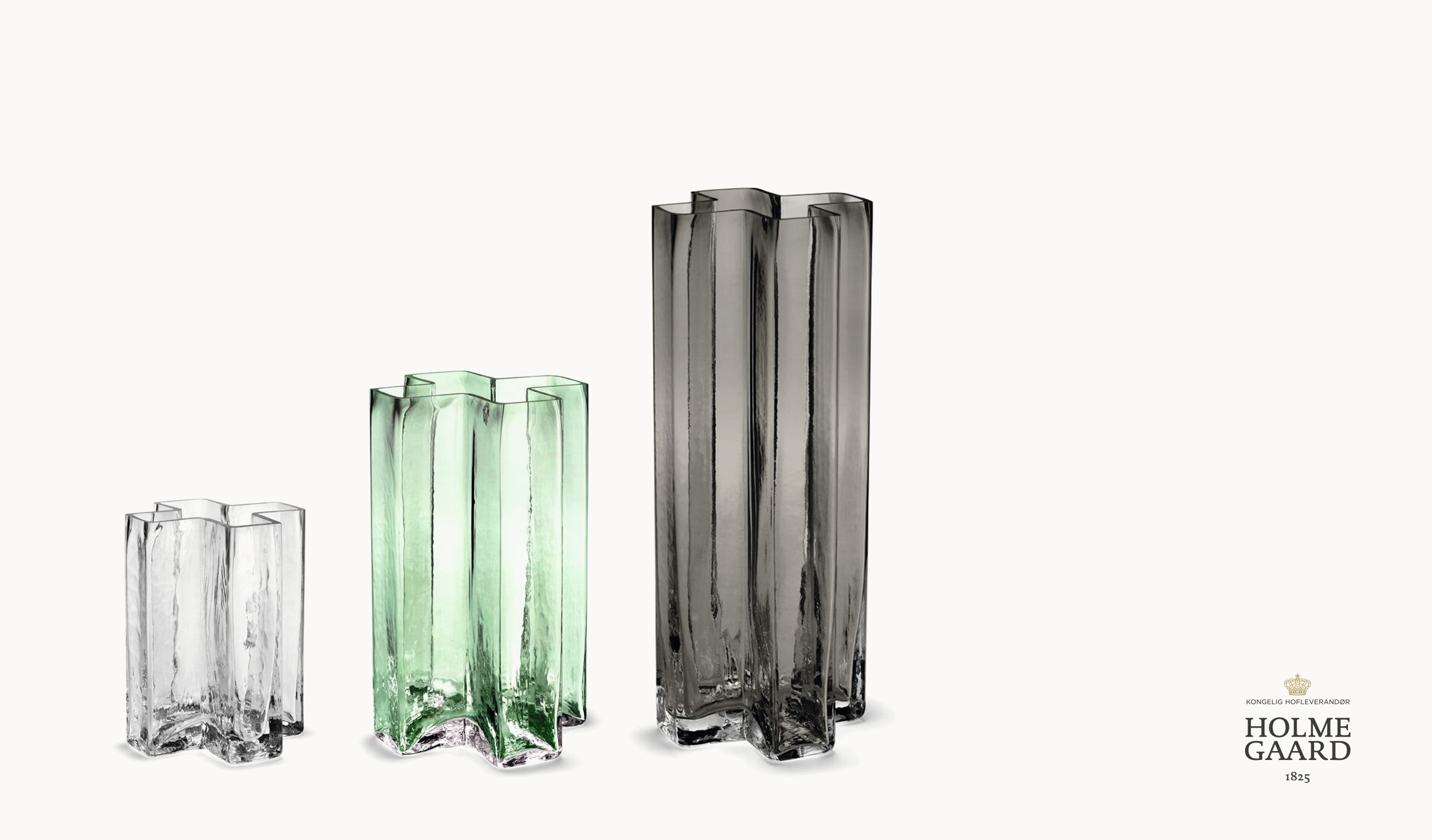 Holmegaard has relaunched Bodil Kjær's iconic Crosses vase designed in 1961. Developed as an element of architecture to solve problems of functional and aesthetic nature, Bodil explains the design in a recent interview with Danish newspaper Politiken; "The reason why I made this vase, is that I think that flowers should be presented as they are in a garden. It wasn't possible to get vases for this purpose as they were all made for bouquets. So I drew many different shapes before I found the shape that supported the flowers best. I made vases with interior walls, that the cut flowers can lean on. They are then presented as in nature."

Crosses is mouth blown like the 1961 edition, only the choice of colour is updated to contemporary nuances. The vase is available in three sizes in clear, smoke and transparent green coloured glass. Find your local store in Scandinavia at Holmegaard.com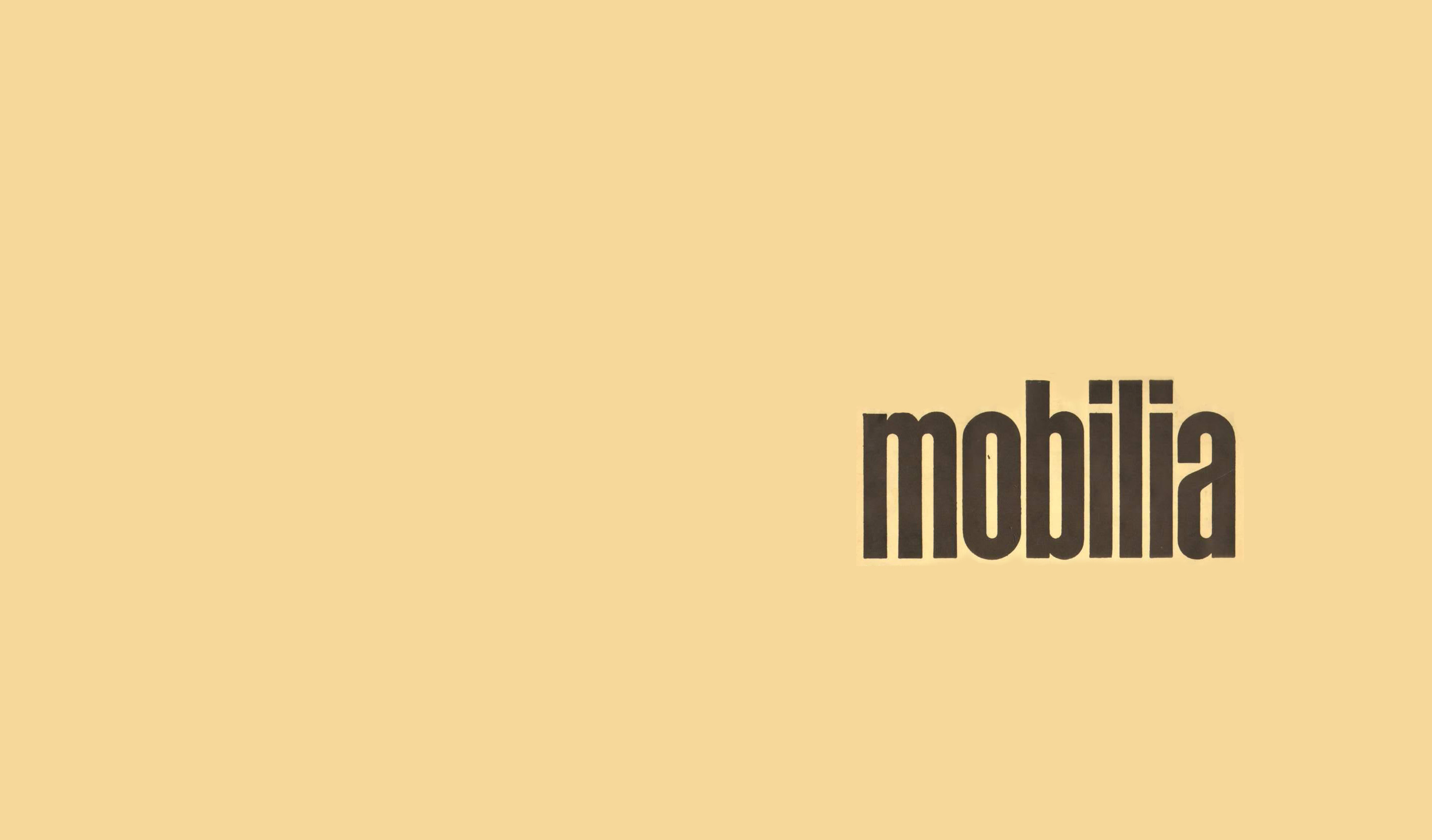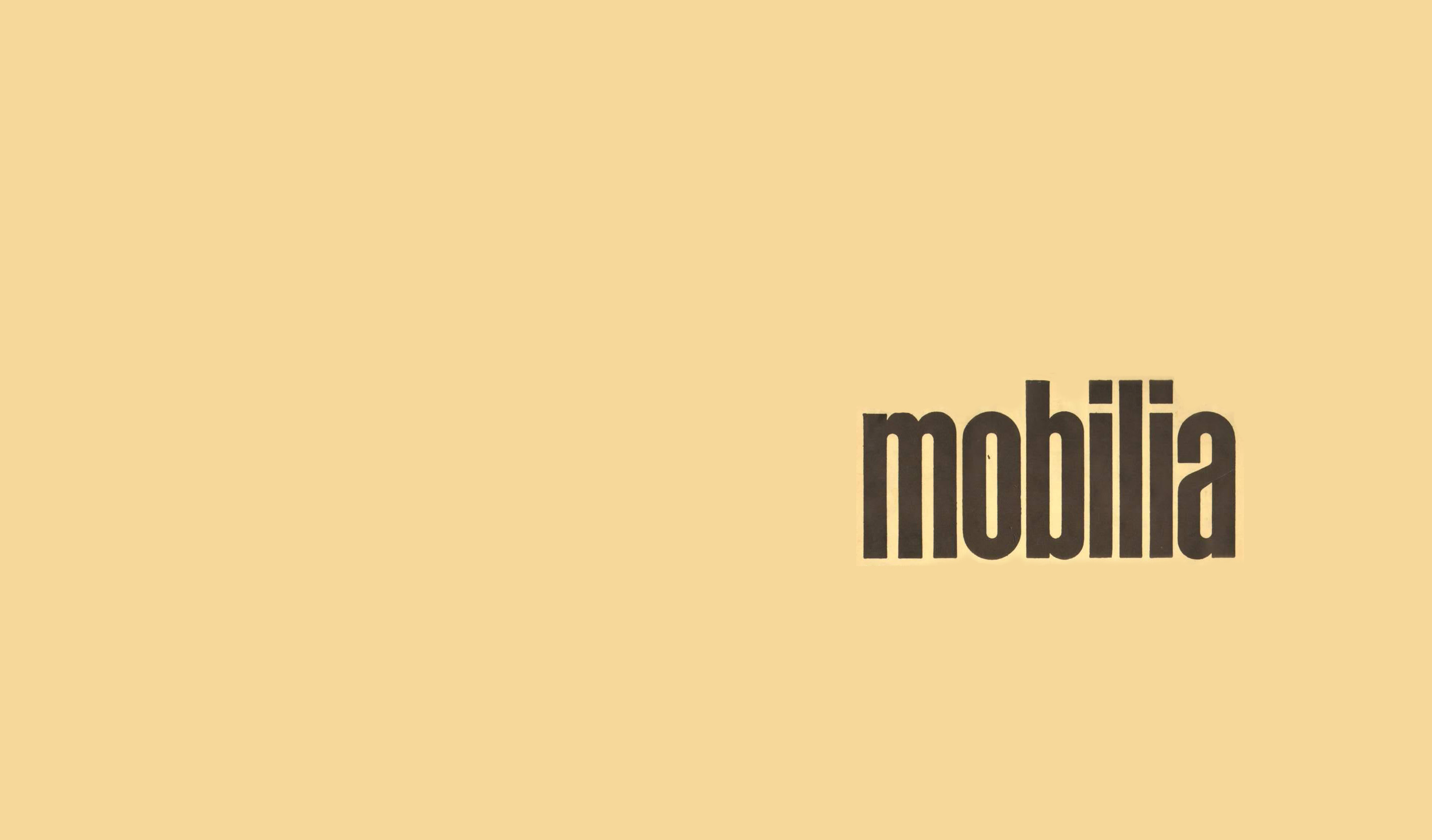 Throughout all of her career, Bodil Kjær has researched and taught about space, design and architectural solutions. She has written numerous articles for Danish and international architecture and design magazines. In the acclaimed Danish Magazine Mobilia Bodil Kjær has contributed with articles on office work environments, Chinese furniture, Fort Worth Stockyards and an experience center in Muncie, USA.

Below is a list of the articles published in Mobilia and available through Design Museum Denmark's Library.
"Fort Worth Stockyards", pp. 42-45, Mobilia no. 277/278,1978
"Bless Flexibility", pp. 10-19, Mobilia no. 279, 1978
"Everyday Furniture of the People of China", pp. 41-45, Mobilia no. 291, 1980
"Muncie, an Experience Center", pp. 42-47, Mobilia no. 293, 1980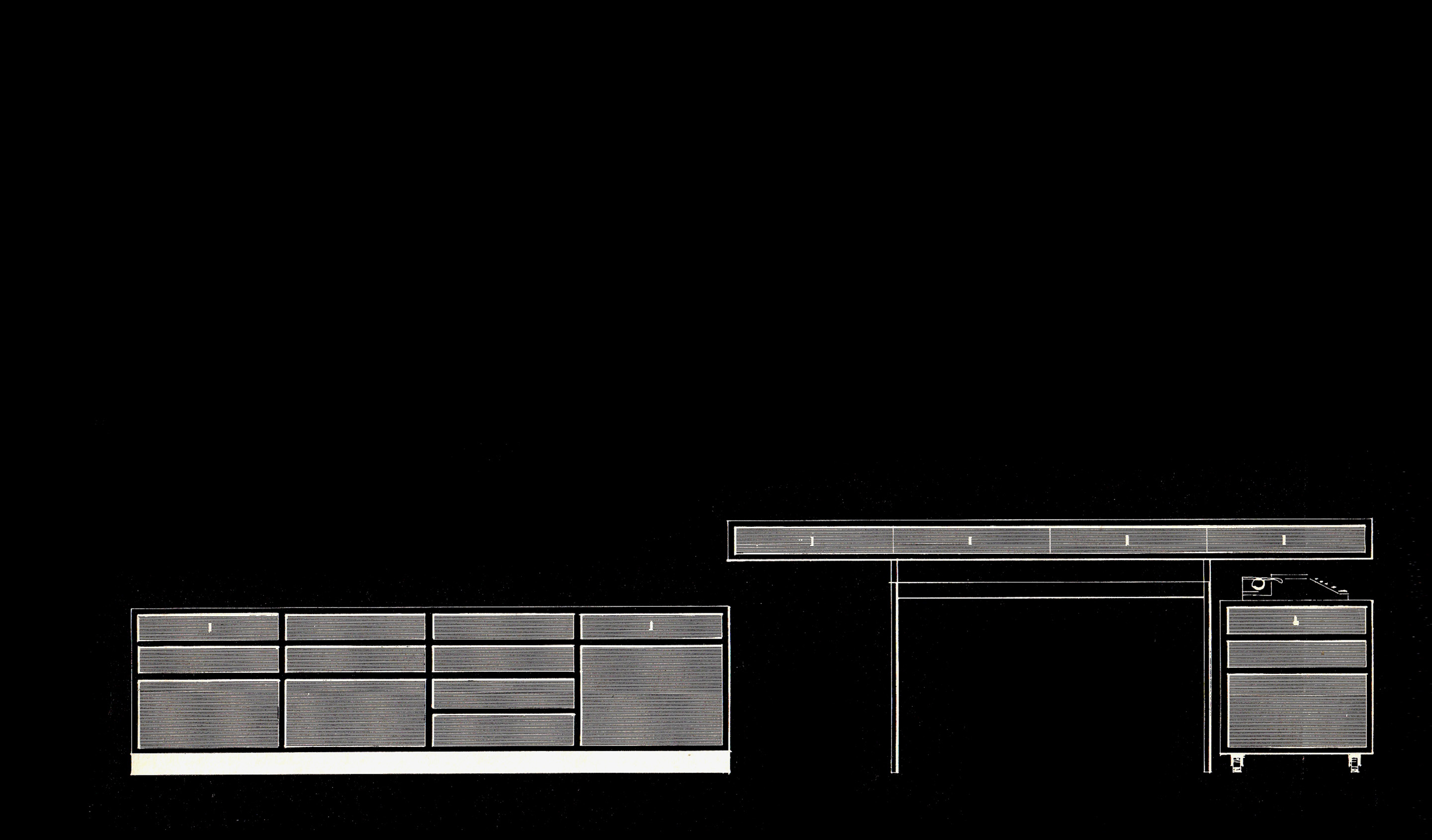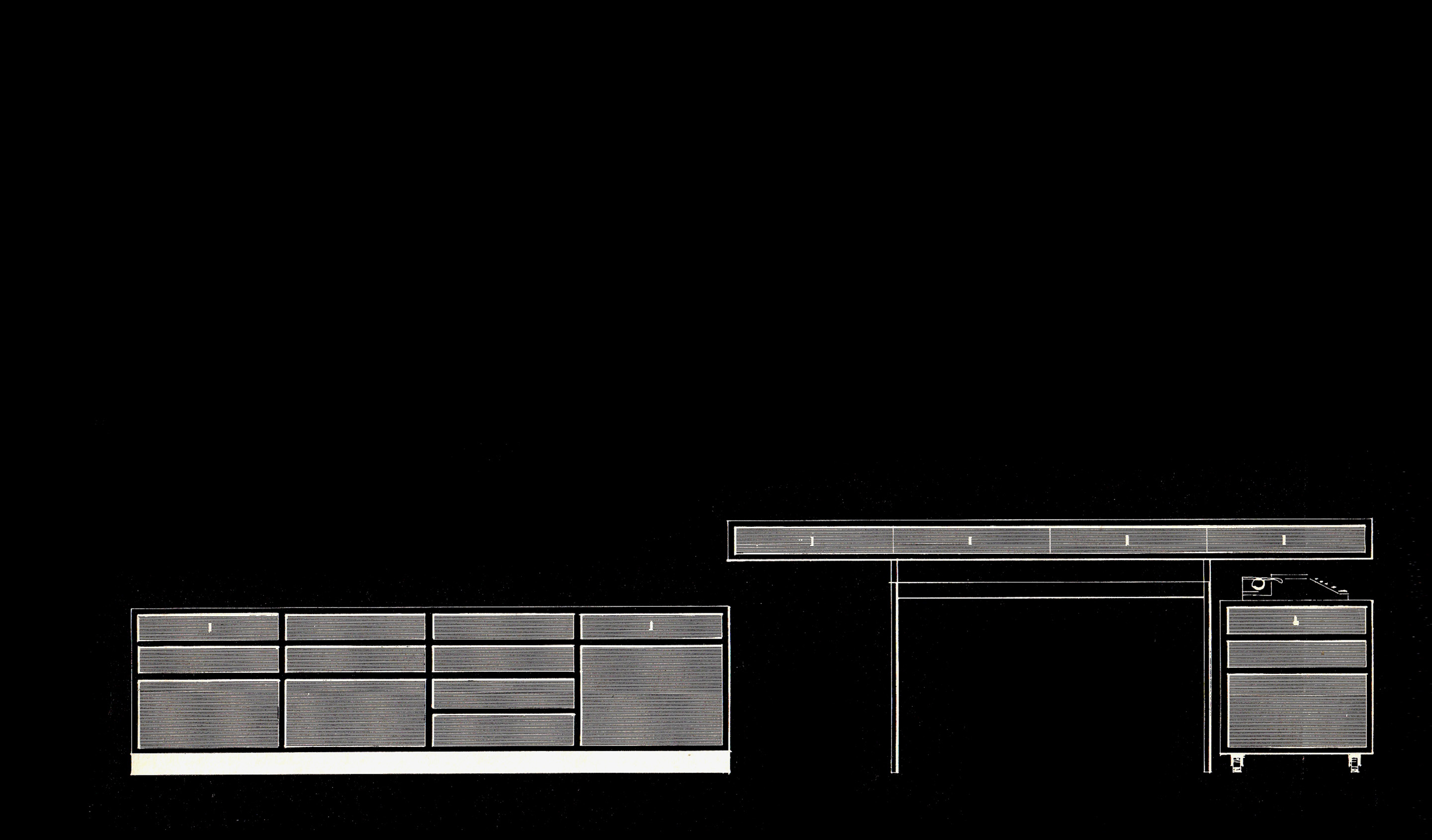 Being the most iconic of Bodil Kjær's designs, her work desk from 1959 is often found on auction with renowned auction houses such as American Wright and Danish Bruun Rasmussen or on sale in high class vintage boutiques at staggering prices. In september 2016 a desk and two smaller office units from the same series was sold for 23.000 Euros (excl. fees) at Quittenbaum Kunstauktionen GmbH in Munich. And recently Danish auction house Lauritz.com had a work desk up for auction accompanied by one smaller office unit (also from the same series) which sold for around 91.000 Danish Kroner/13.000 $US including fees.

Bodil Kjær desk for sale
1stdibs.com

Recent Bodil Kjær Work Desk Auctions
Quittenbaum
Bruun-Rasmussen
Wright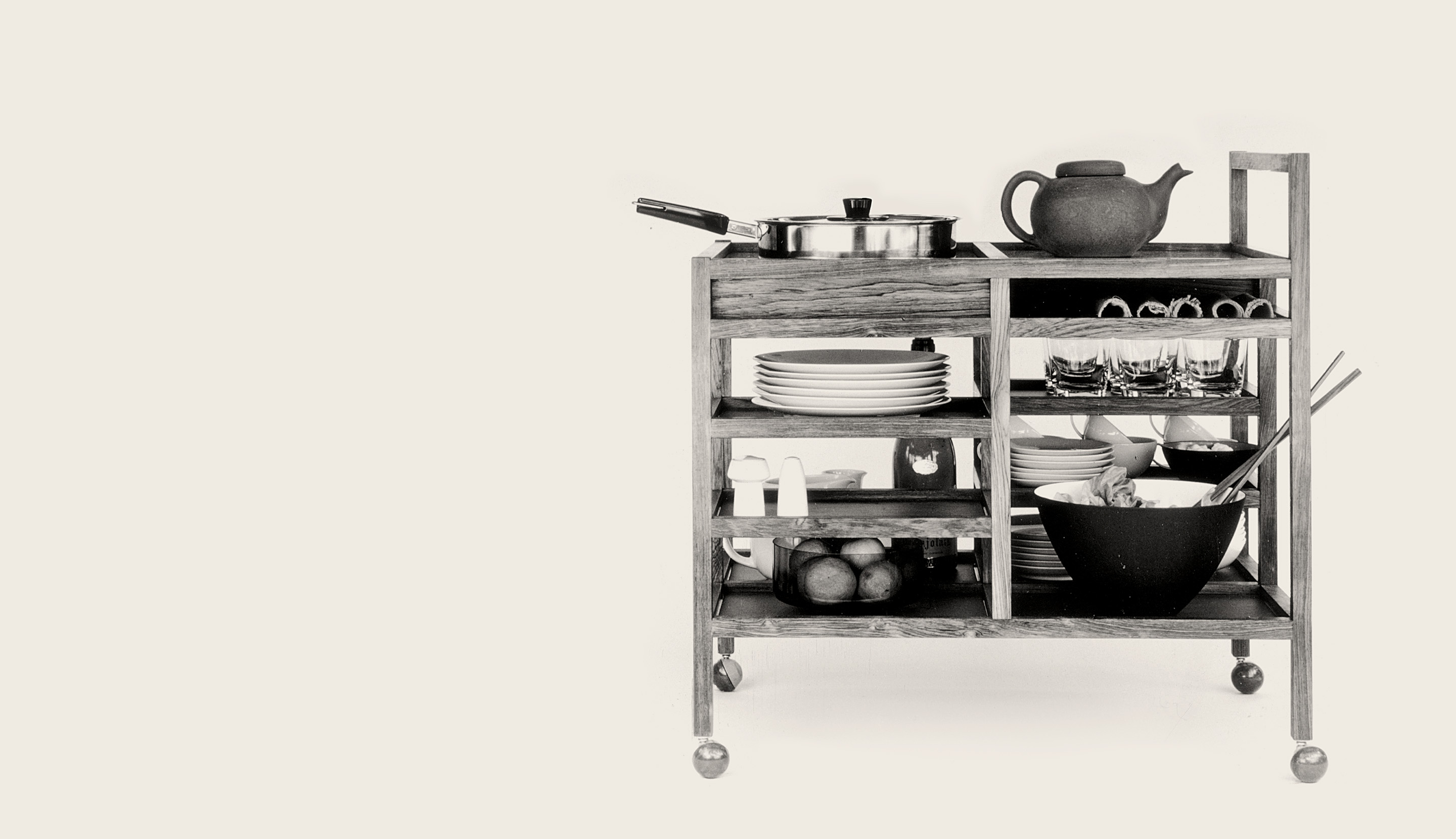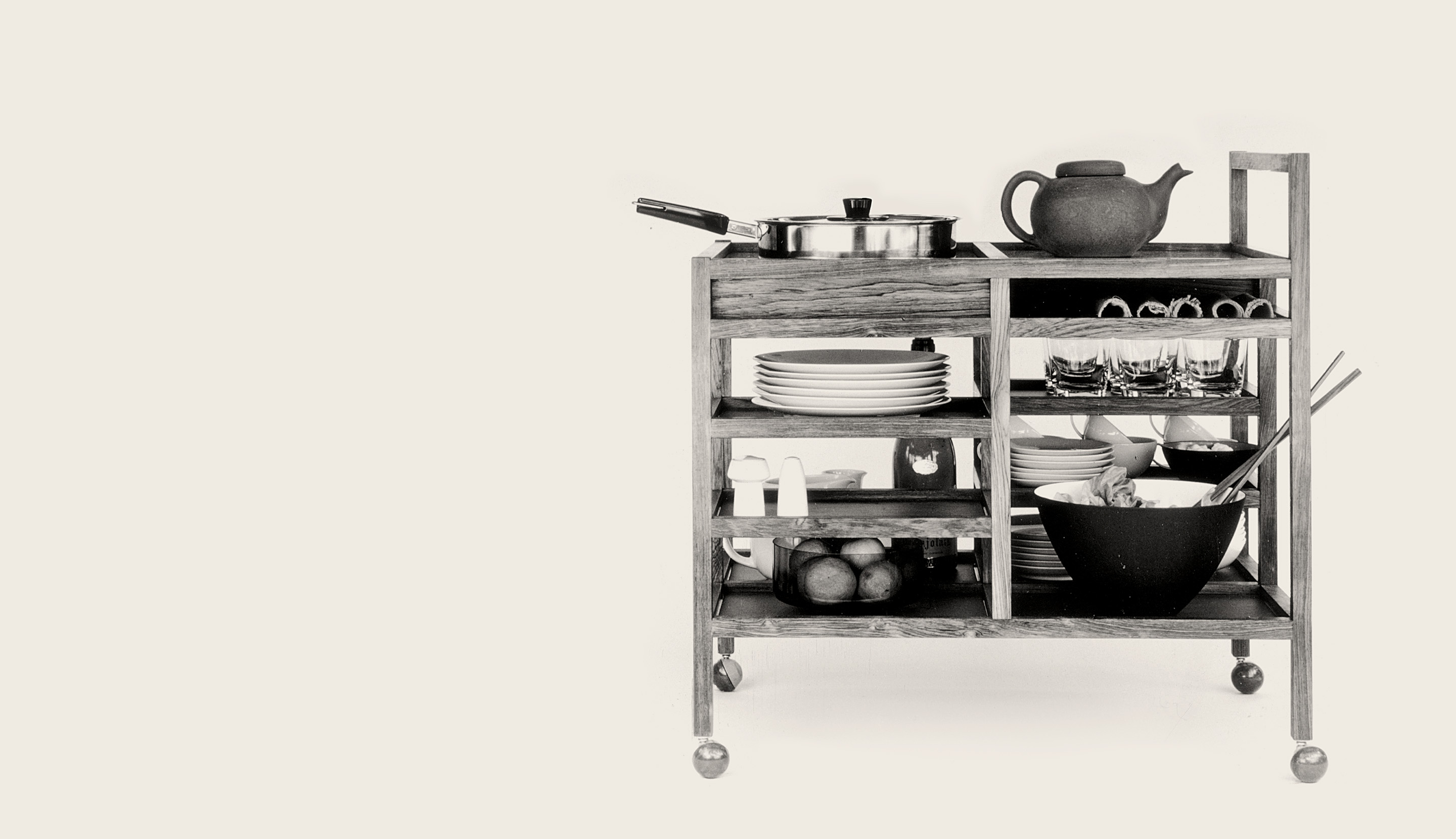 Bodil Kjær designed a serving cart in 1963. The cubic construction holds glasses, plates and cutlery and a heating unit to keep food warm. Bodil Kjær designed the serving cart with the idea to minimize her own time spent in the kitchen when entertaining guests. She also purposely chose to make the serving cart low enough to fit under a dining table so that it could be stored when not in use – a highly practical solution for consumers living in compact spaces.

The serving cart was originally manufactured in Ash wood or Rosewood with matte stainless steel tabletops by E. Pedersen & Son in Denmark from 1963-1978 and has now become a collector's item.

More info
Serving cart
Bruun-Rasmussen Auctions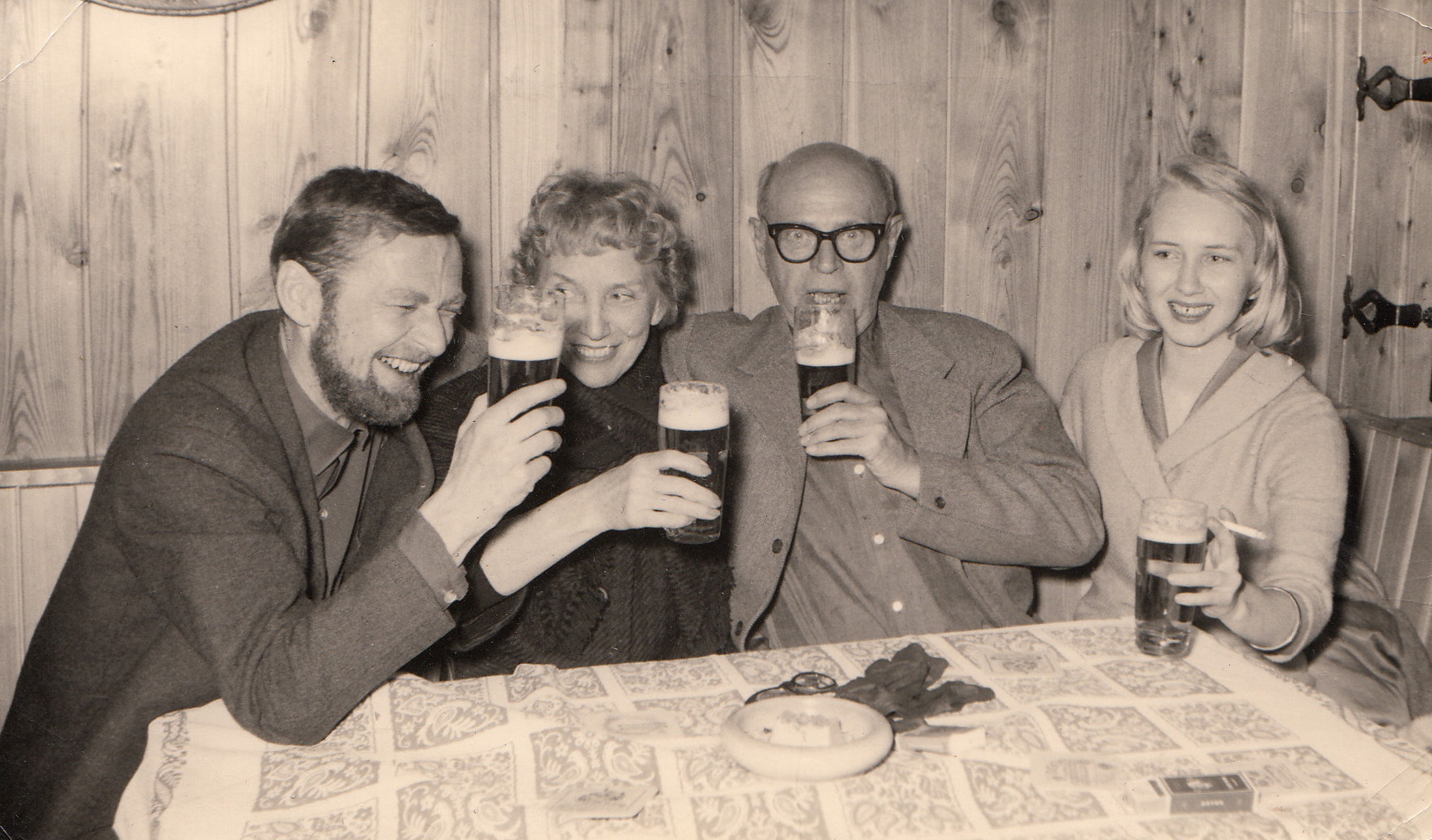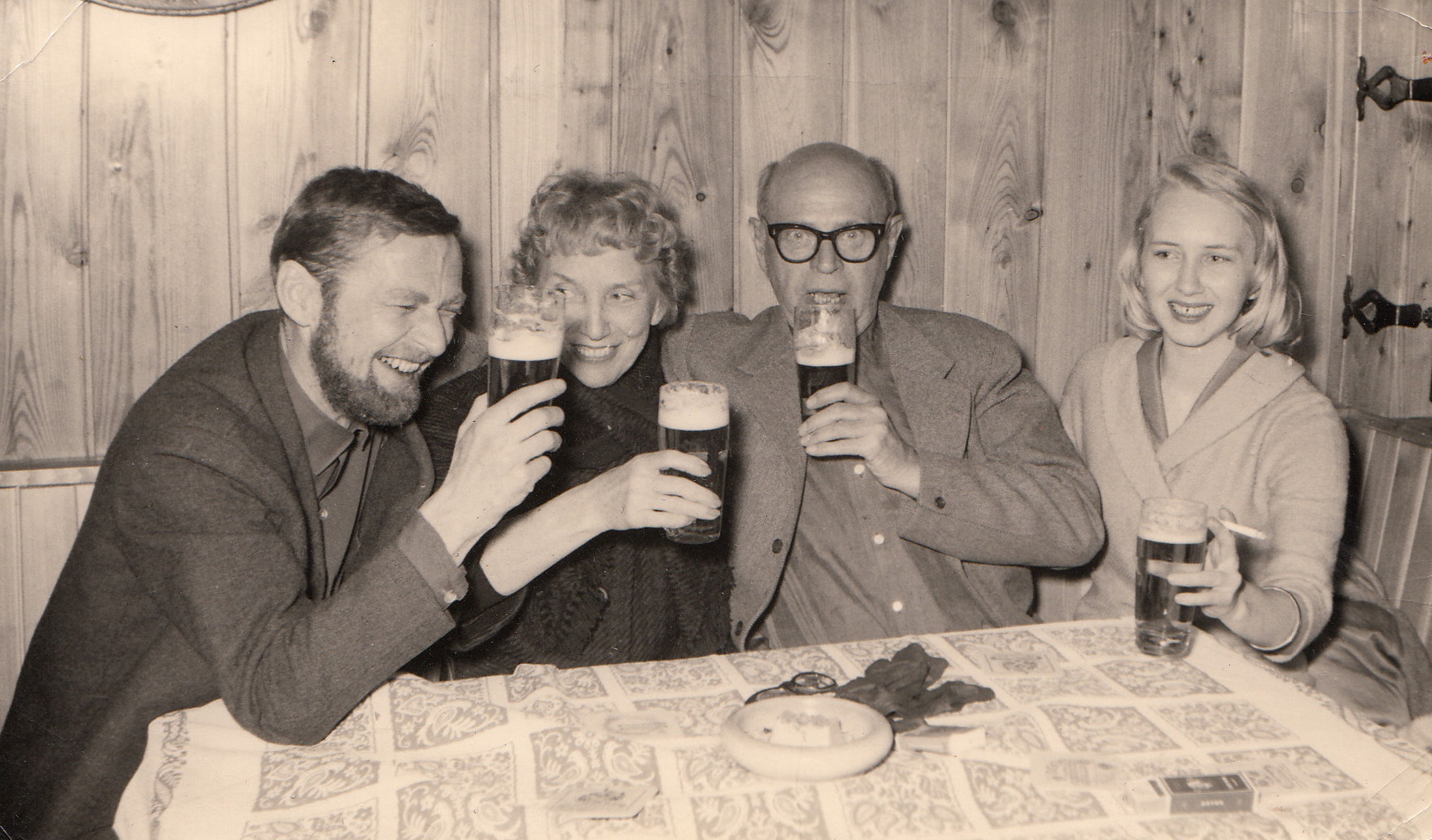 COLOGNE FURNITURE FAIR 1960
In 1960 Bodil Kjær and Verner Panton (1926-1998) created a large nordic exhibition space at the Cologne Furniture Fair, displaying furniture from 57 different manufacturers from the 5 nordic countries - Denmark, Finland, Iceland, Norway and Sweden. Designer and cultural critic Poul Henningsen (1894-1964) was there to review the fair for the magazine Mobilia.

This photo was taken on the day of the opening when Bodil Kjær, Verner Panton, Poul Henningsen and Poul Henningsen's wife Inger enjoyed a beer together.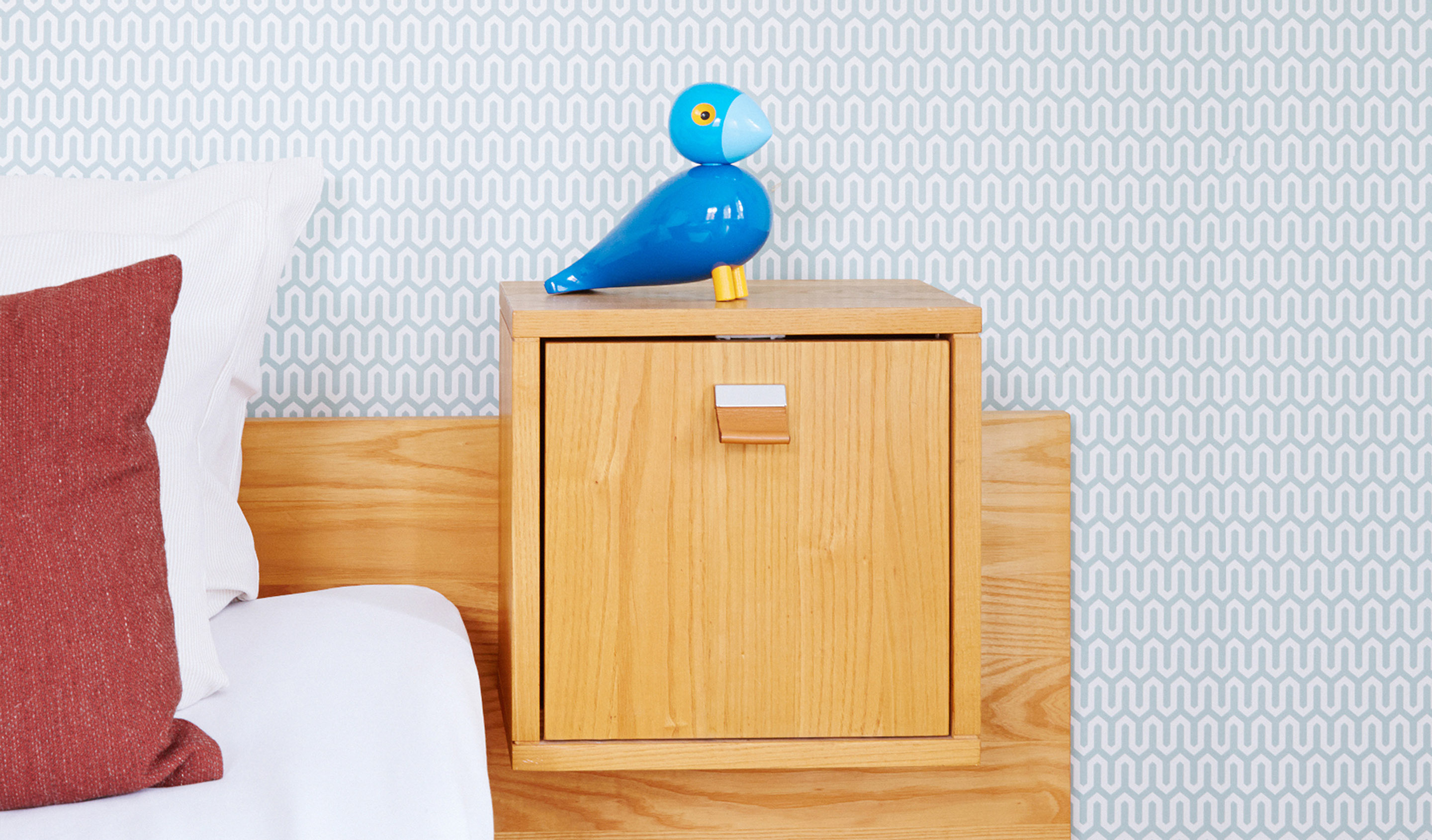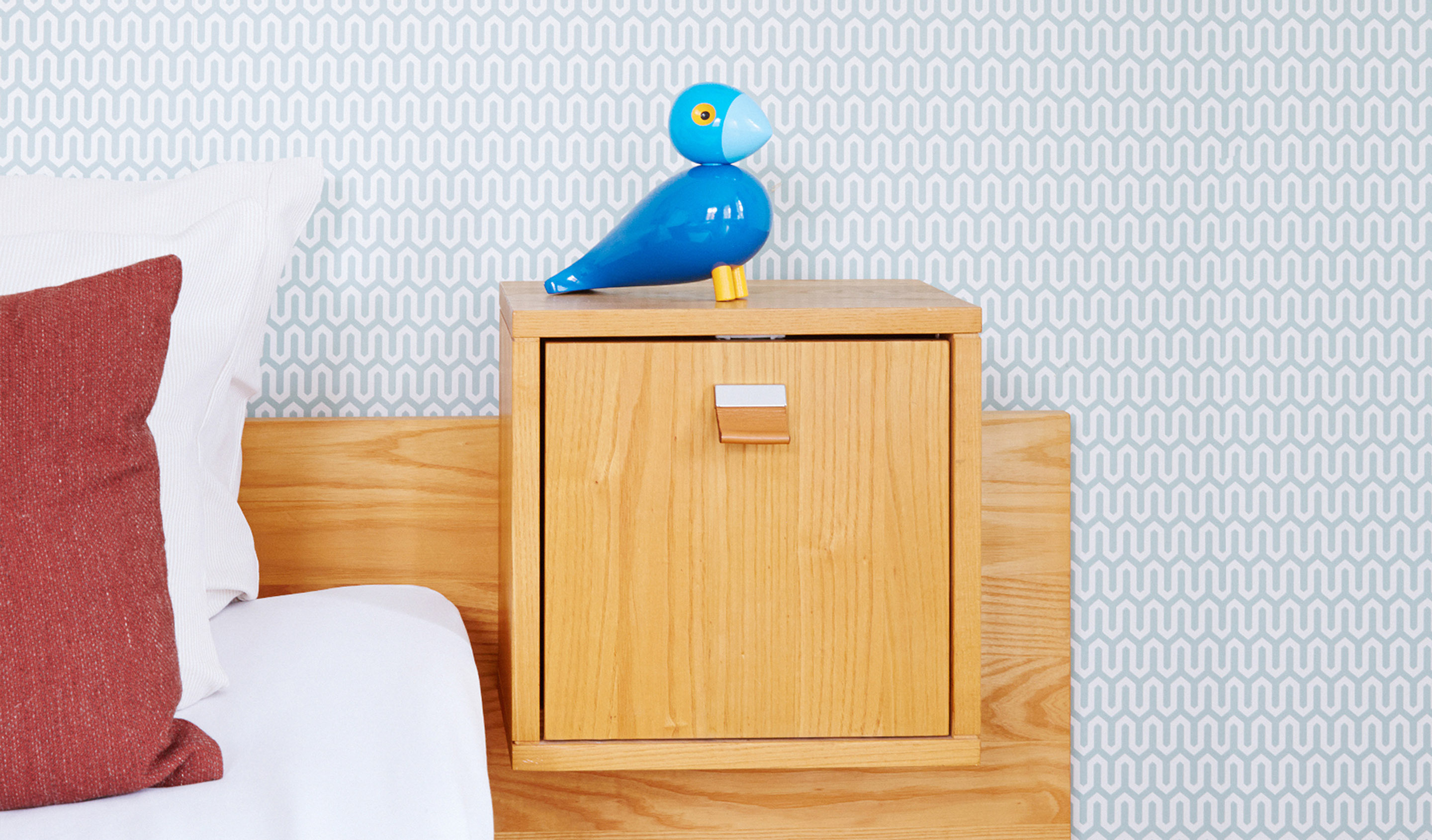 BODIL KJÆR & HOTEL ALEXANDRA
Within recent years Bodil Kjær stayed at Hotel Alexandra in Copenhagen, Denmark. During the stay, hotel owner Jeppe Mühlhausen told Bodil Kjær that he needed headboards for Hotel Alexandra's Arne Jacobsen Deluxe Room as well as one of their 1950s themed double rooms. Bodil Kjær therefore designed headboards specifically for Hotel Alexandra. The headboards were manufactured in Ash wood with leather grips and match their 1950s surroundings without being too dominating. The headboards are purposely flexible and therefore suit Hotel Alexandra's guests' varying needs.

More information about Hotel Alexandra:
FORM Portfolios
Hotel Alexandra

Photo: Courtesy of Hotel Alexandra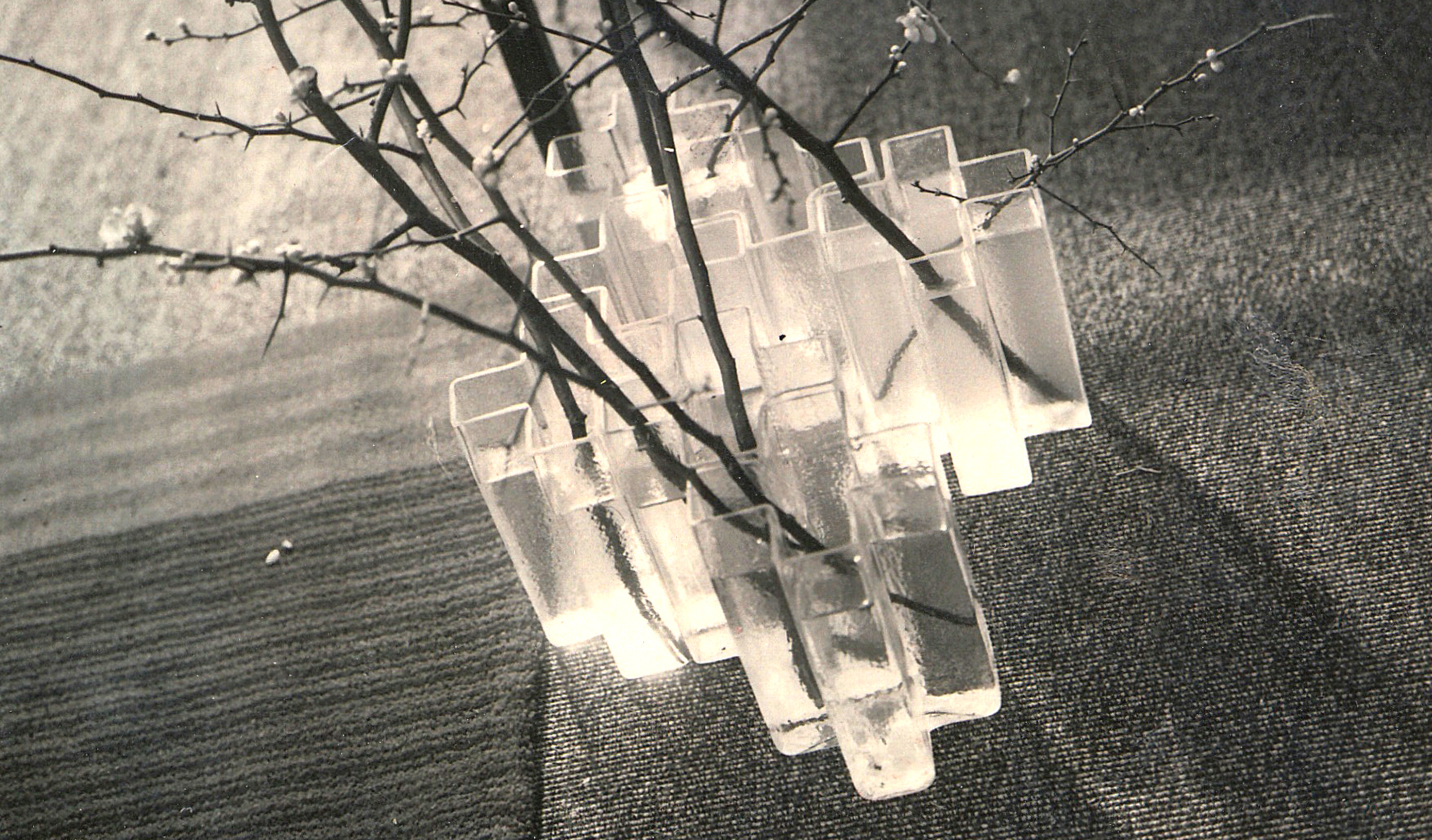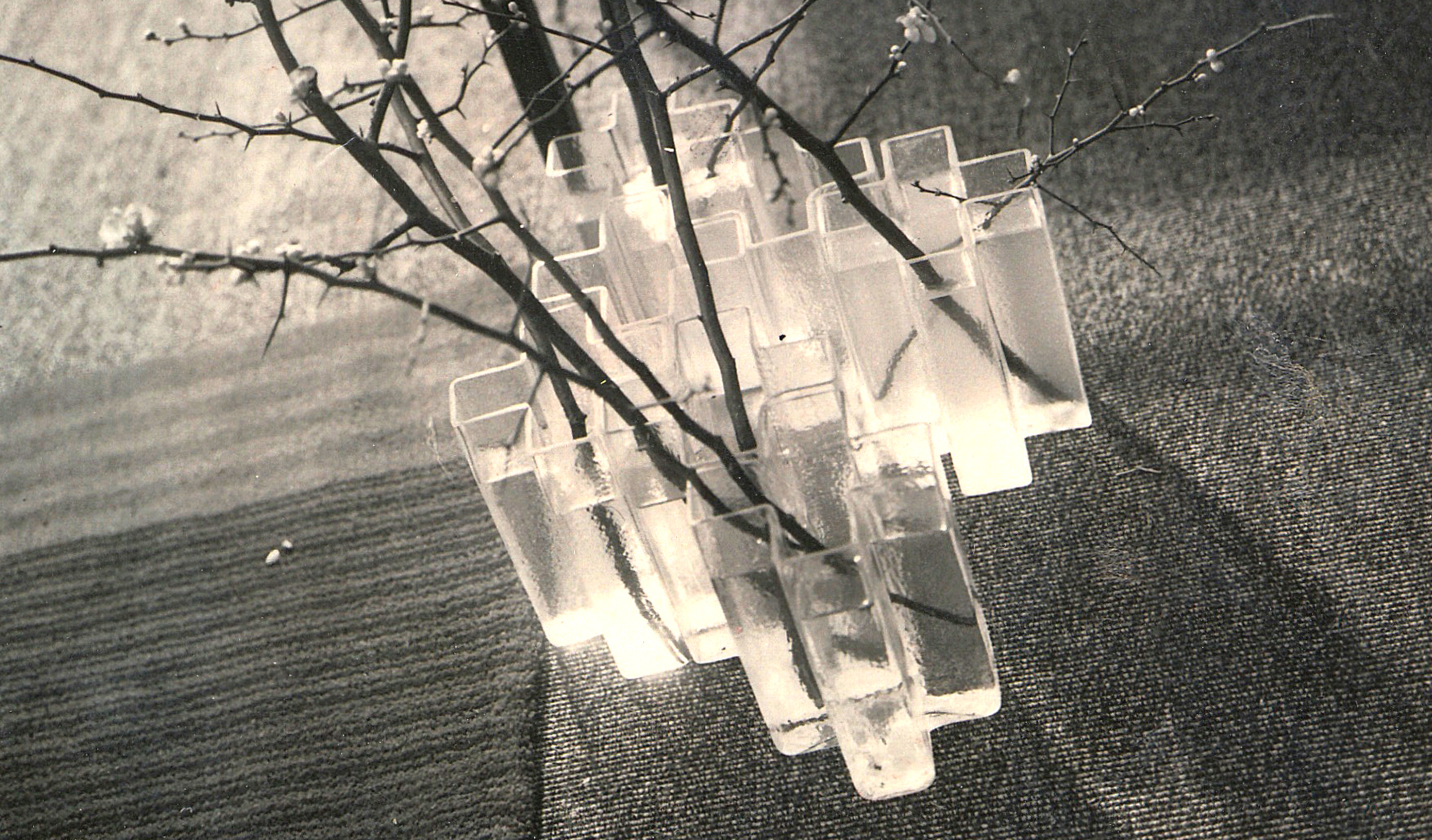 CROSS VASE SOLD AT BRUUN RASMUSSEN
A Medium sized Cross Vase was recently up for auction at the renowned auction house Bruun Rasmussen in Copenhagen, Denmark. The Cross vase was designed by Bodil Kjær in 1961. As mentioned in the Danish Newspaper Politiken on October 9th, the green vintage vase, manufactured by Gullaskruf Glasbruk in Sweden was sold for 1300 Danish Kroner (app. 200US$).

See notice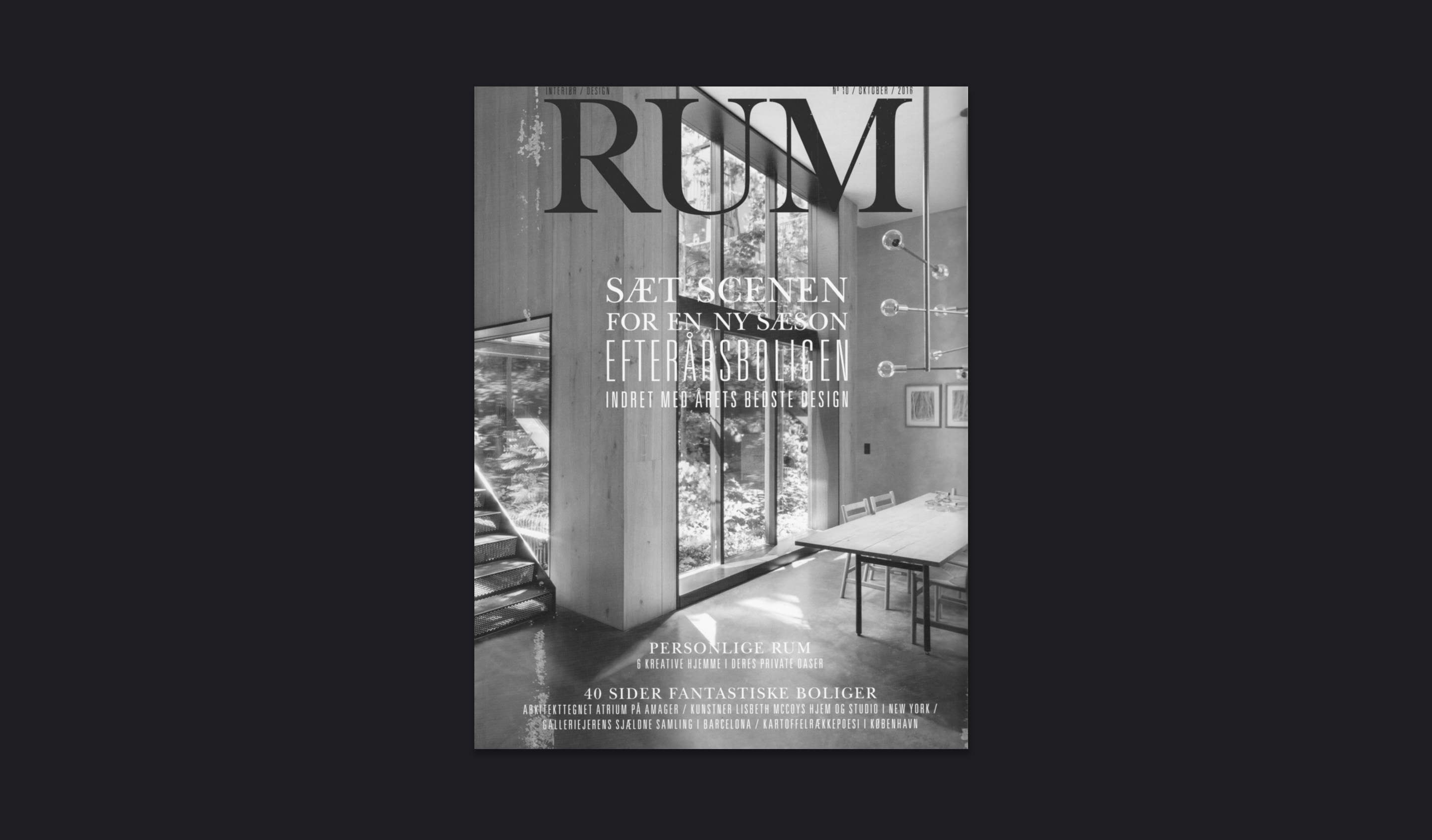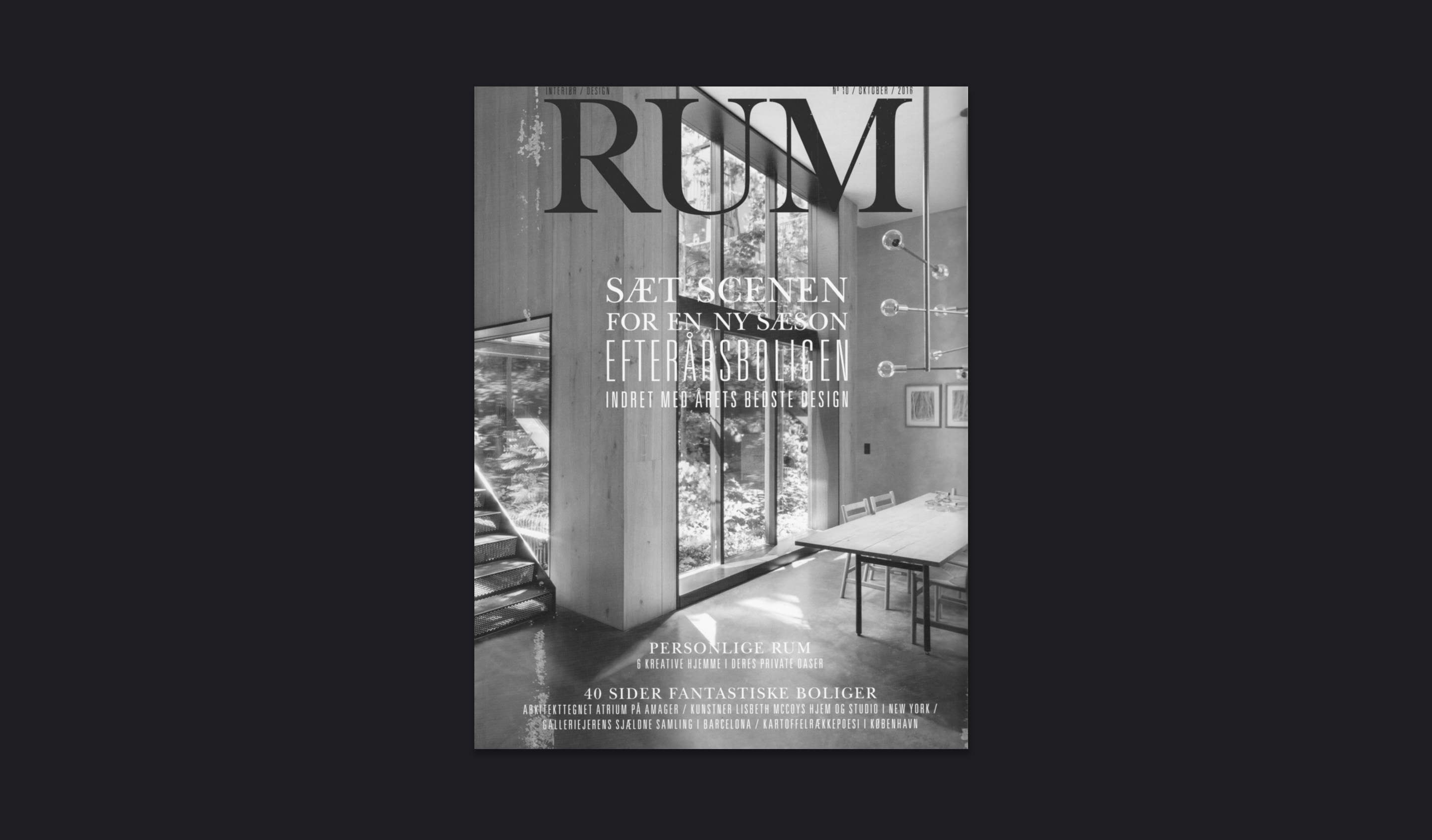 Bodil Kjær is mentioned in this month's edition of the Danish interior magazine RUM. The article celebrates Scandinavian mid-century female creators who achieved great success in a field that - at the time - was almost exclusively occupied by men. Bodil Kjær is celebrated in RUM for her academic approach to architecture and design as well as her enduring designs. Other female design protagonists commemorated in the article include Nanna Ditzel (1923-2005), Gertrud Vasegaard (1913-2007) and Grete Jalk (1920-2006).

Read the article here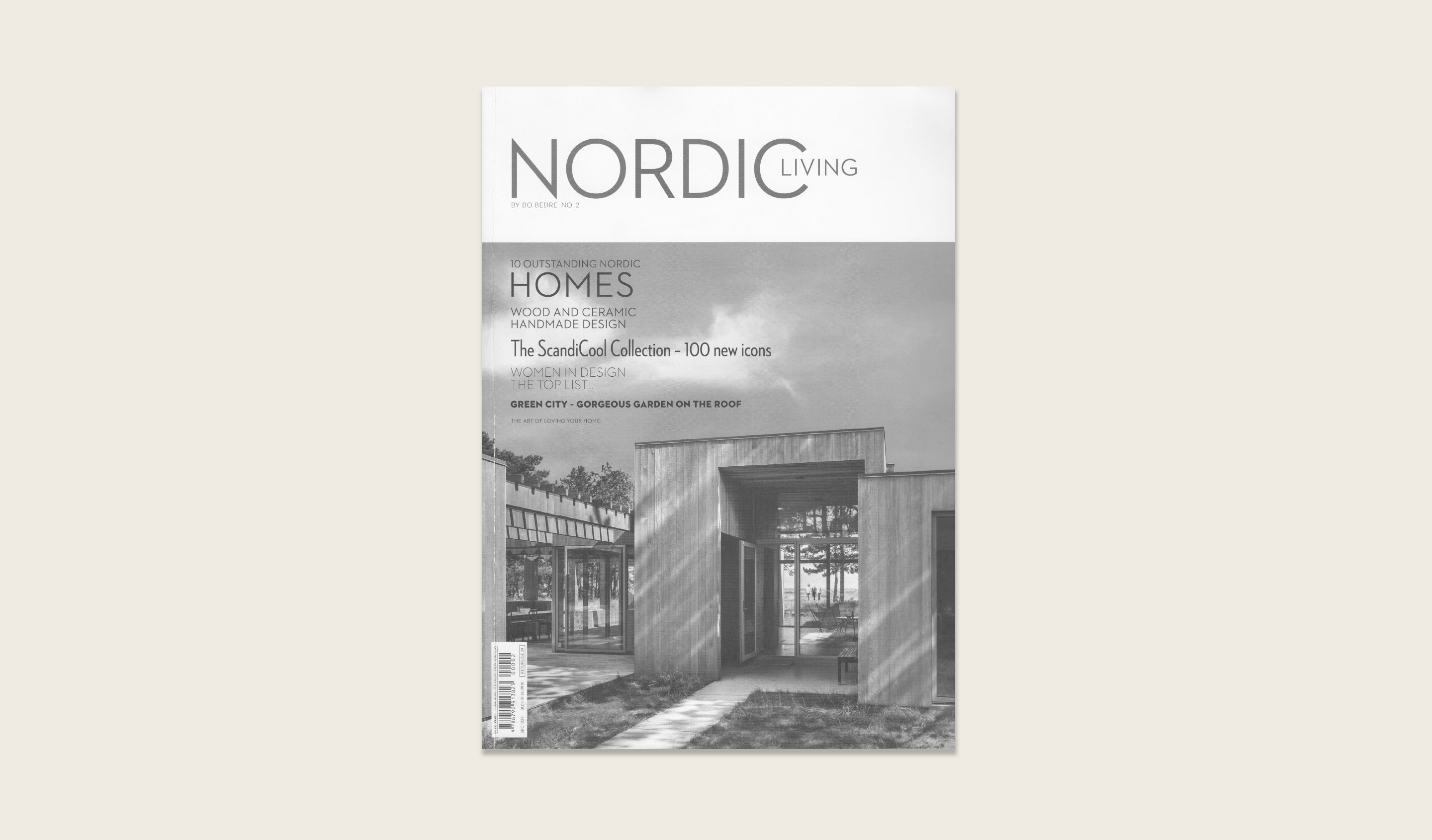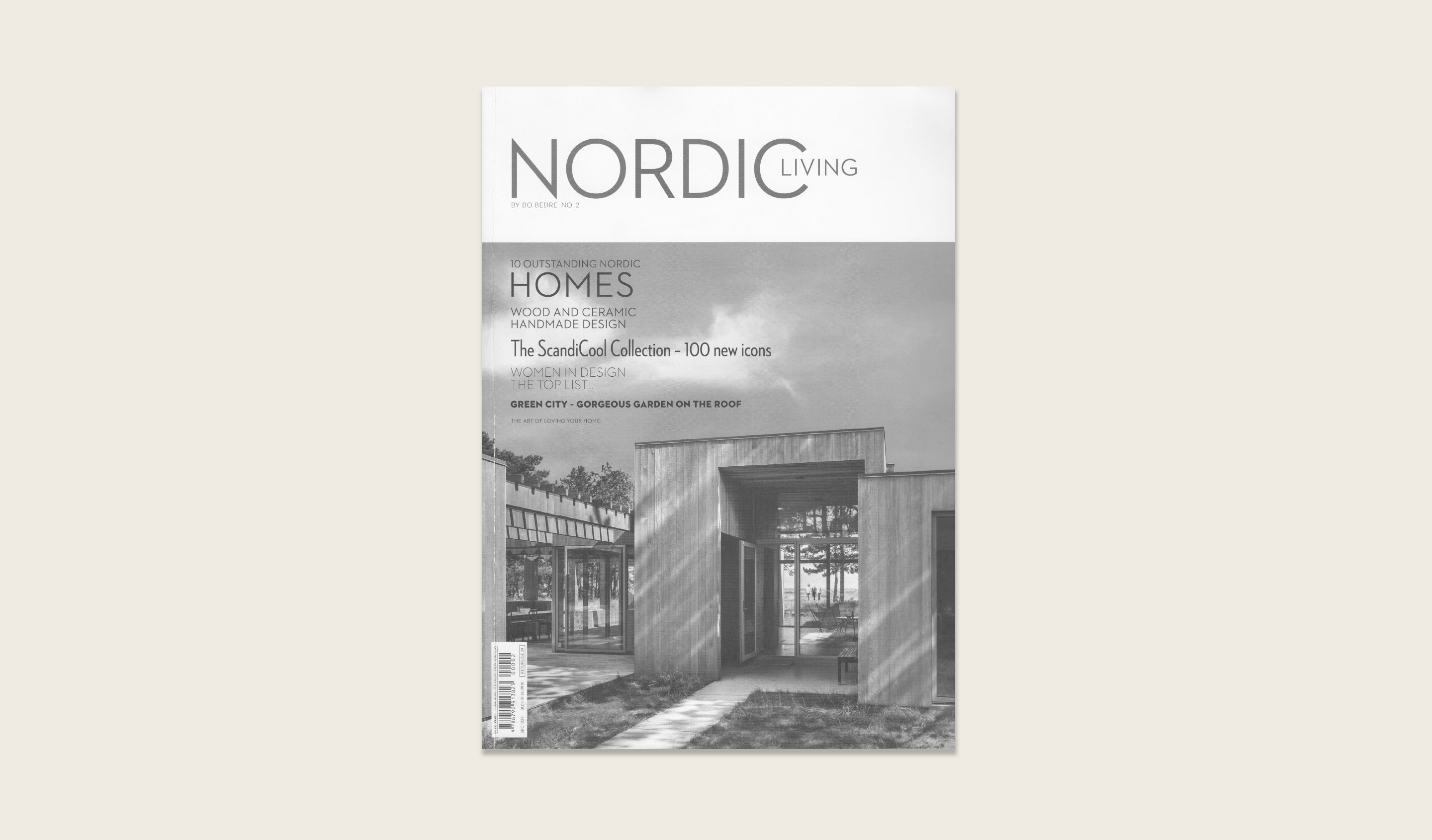 BODIL KJÆR IN NORDIC LIVING MAGAZINE
Bodil Kjær's design approach concerns two rather different aspects; a mathematical, functionalist focus as well as a great interest in social conventions. Embedded in the visual coolness of her work is a very humanistic and psychological intention. She designed her furniture with the users' needs in mind. Bodil Kjær's research on places of work and the changing social values developing in the 1950s combined with her awareness of visual connotations, contributed to Bodil Kjær's design decisions and it is most likely the combination of this knowledge that makes her designs stand the test of time.

Bodil's design approach can be compared to the ideology of the Kaare Klint School in Denmark as perfect proportions and accuracy are important components in her practice. Her furniture designs – coined Elements of Architecture – matched the modern buildings designed in the 1950s in USA by Ludwig Mies van der Rohe and Marcel Breuer among others. They were therefore a popular choice with the modernist architects when it came to furnishing the interior of their many new office buildings.

Read the article here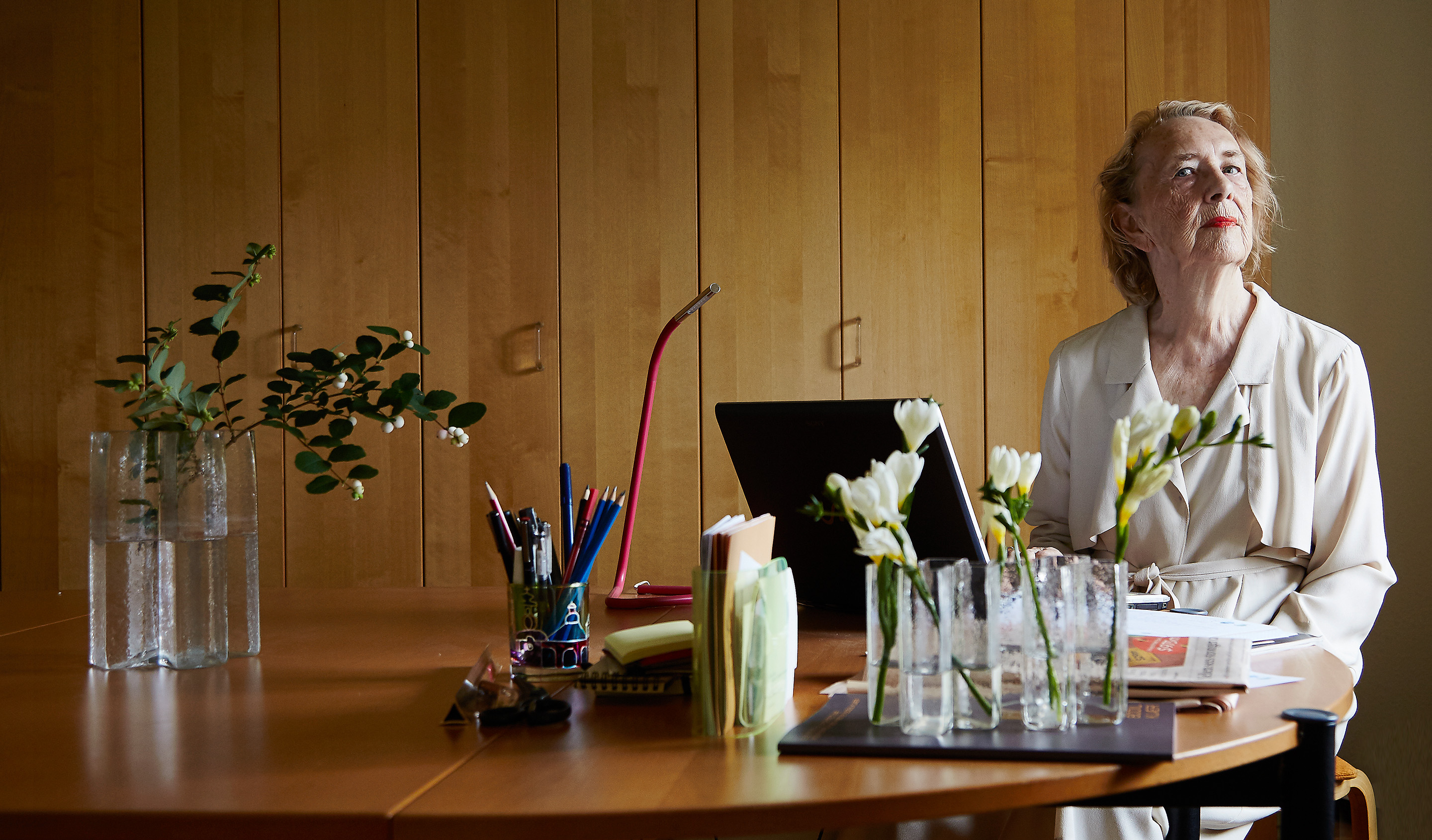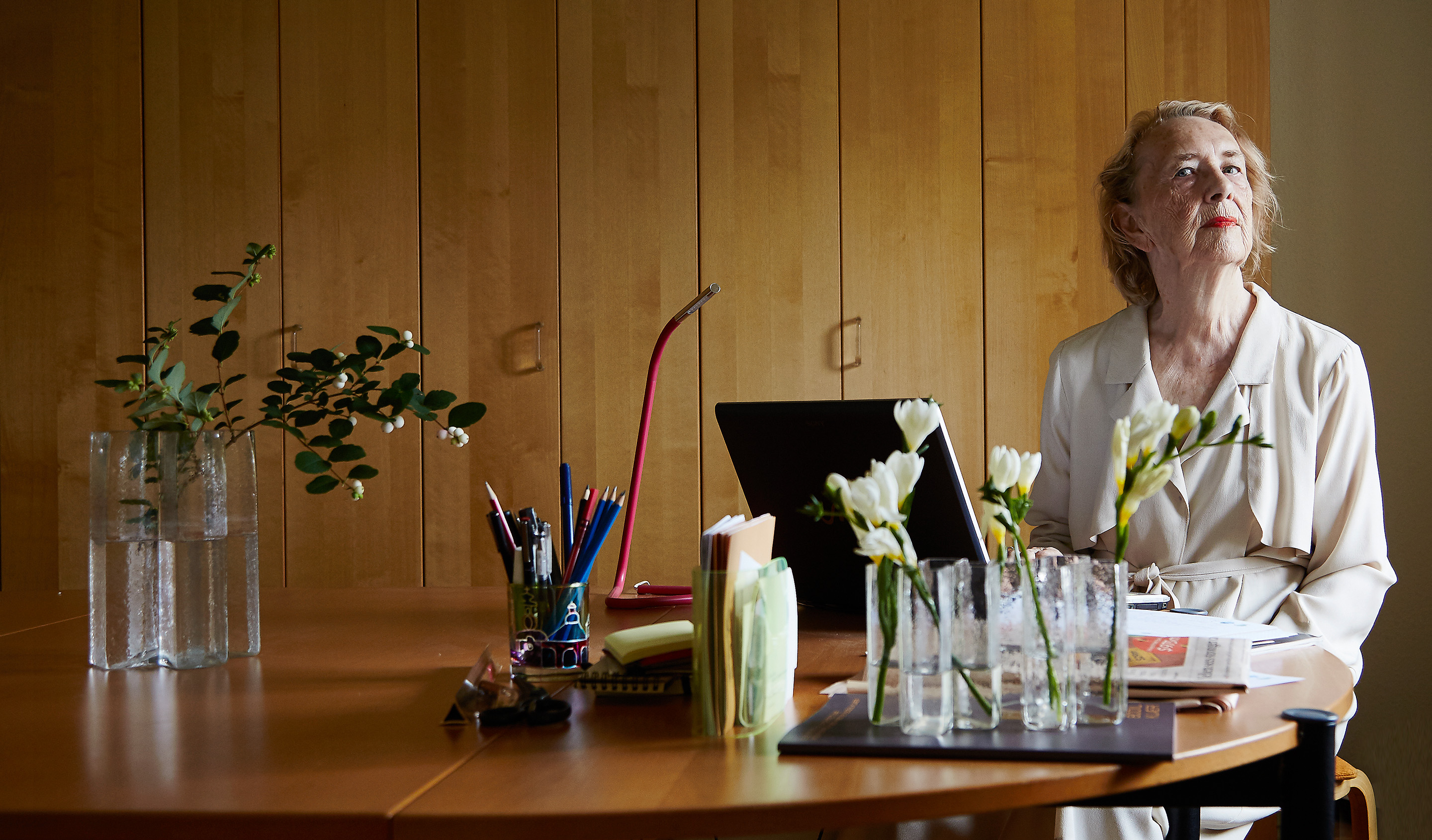 September 18th the Danish newspaper Politiken depicted Bodil Kjær's designs in their yearly design addendum. Politiken brought a three page long article describing Bodil Kjær's long and varied life as a designer, architect, researcher and professor. In the article, Bodil describes how her goal in life has always been to create design solutions beneficial to people and society.

Bodil Kjær's Cross Vase offers a different fashion of presenting flowers. The architectural profiles in the vase support single flowers and therefore allow the possibility of minimalist and airy flower arrangements. The proportions of the Cross vases are carefully considered and tested by Bodil Kjær to achieve the optimal form and the distinct aesthetic qualities inherent in the Cross vases.

In cooperation with FORM portfolios, the Cross vases will be available in new colours in 2017.

View the article from Politiken here.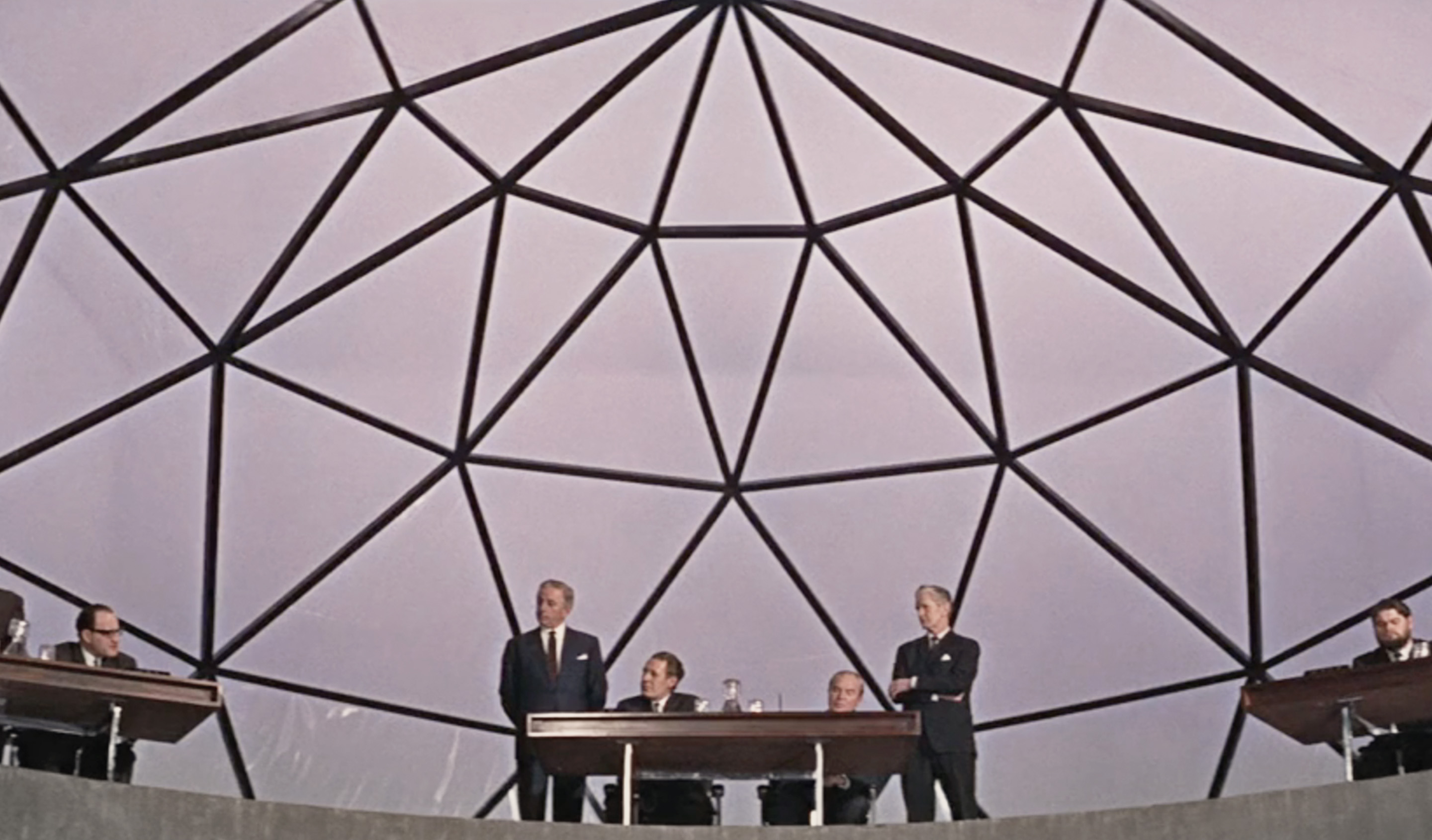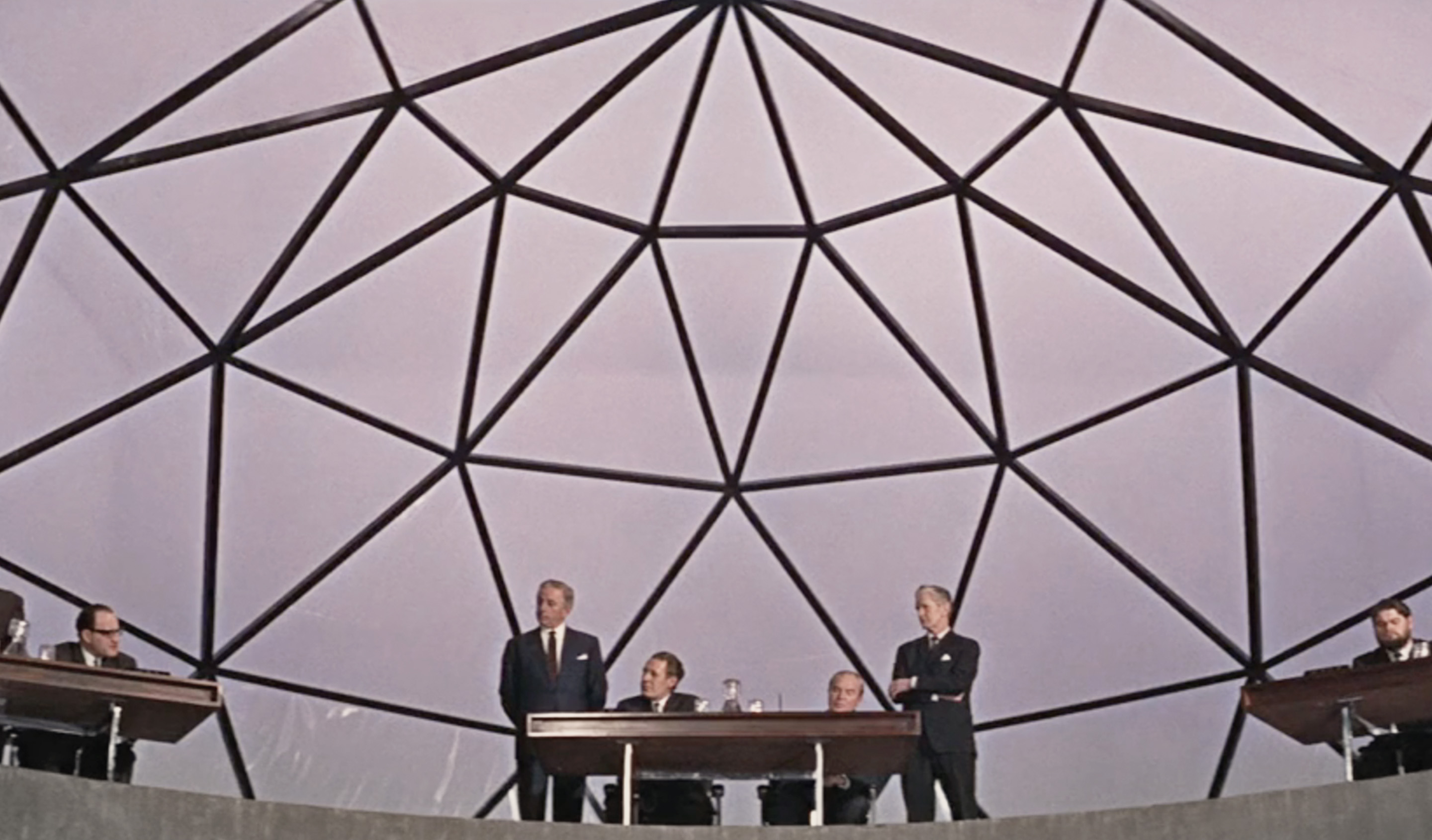 When Albert Broccoli hand-picked his first James Bond crew, the choice fell on the Art Directors Syd Cain and Sir Ken Adams. During the 1960s and 1970s these two designers created sets for James Bond movies as iconic as the movies themselves. The fact that Bodil Kjær's desk was carefully selected and included in the films "From Russia with Love", "You Only Live Twice" and in "On Her Majesty's Secret Service" has placed her design in film history, among the most prestigious settings.

The innovative and modern Bodil Kjær desk was handpicked by Sir Ken Adams to reside in Tiger Tanaka's Office in the James Bond movie "You Only Live Twice". The choice of elegant modern furniture for the James Bond sets became part of Sir Ken Adams' success and his award winning career.

Bodil Kjær's desk again found its way into the world of secret agents on the big screen in 2014 when UK actor Colin Firth resided behind the desk in "Kingsman: The Secret Service".