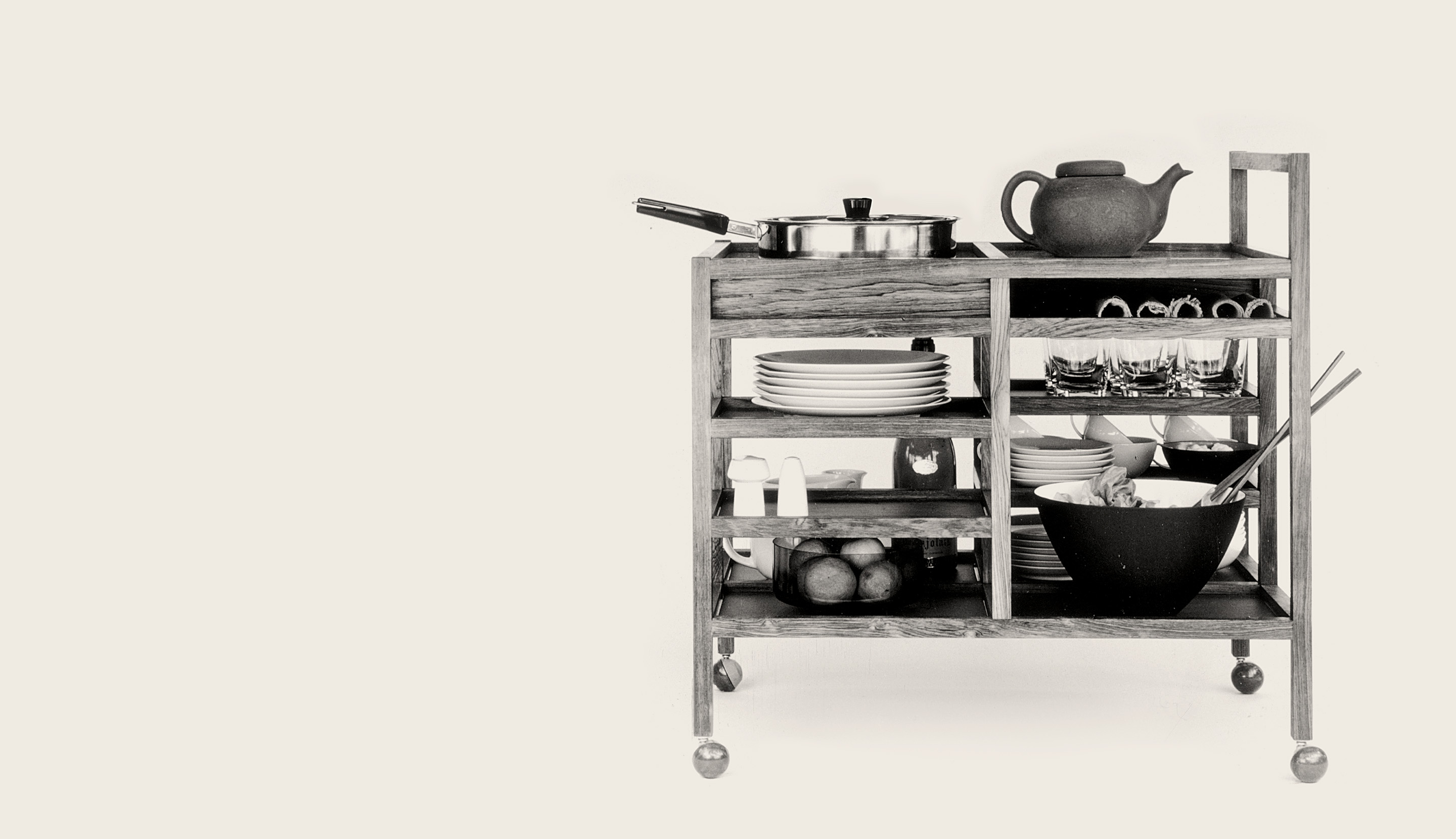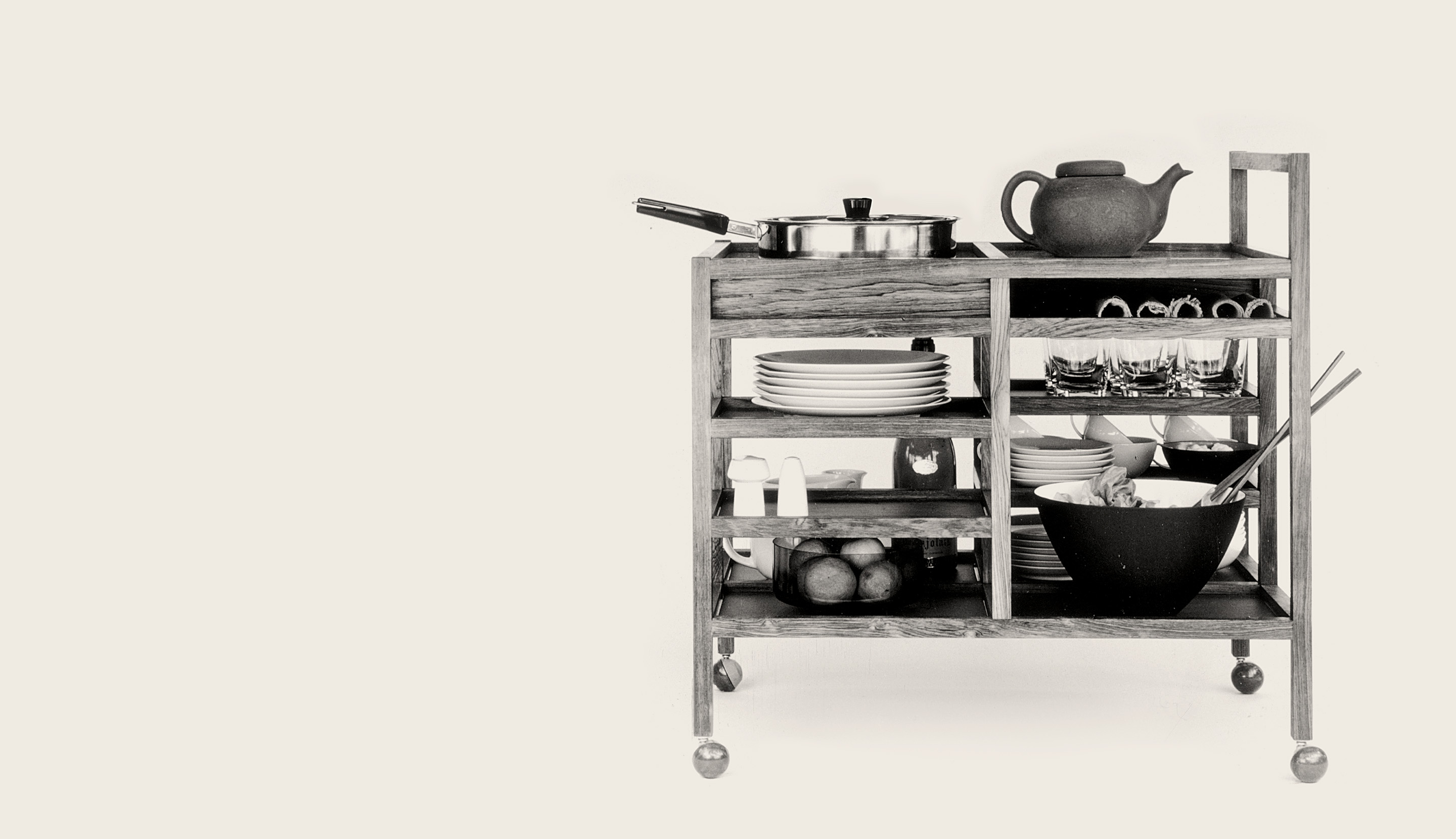 SERVING CART AND
NEST OF TABLES
Serving cart with space for electric heating or cooling unit. Matte finished stainless steel top, removable for cleaning. Compartmentalized drawer for cutlery. Soft-surfaced shelves of varying heights with upstanding edges have slit openings for easy cleaning.
Manufactured byE. Pedersen & Son, Denmark (from 1963-78)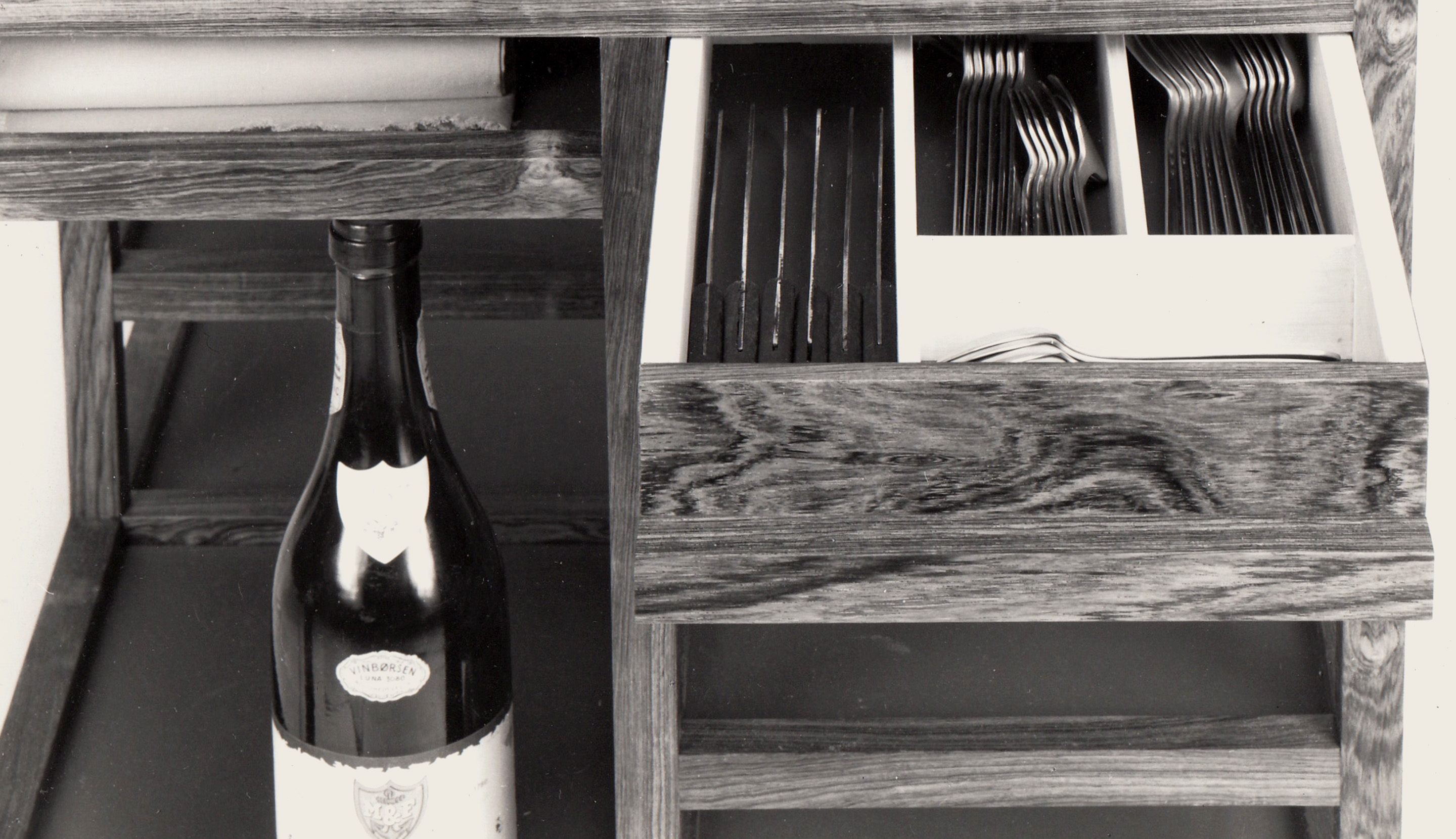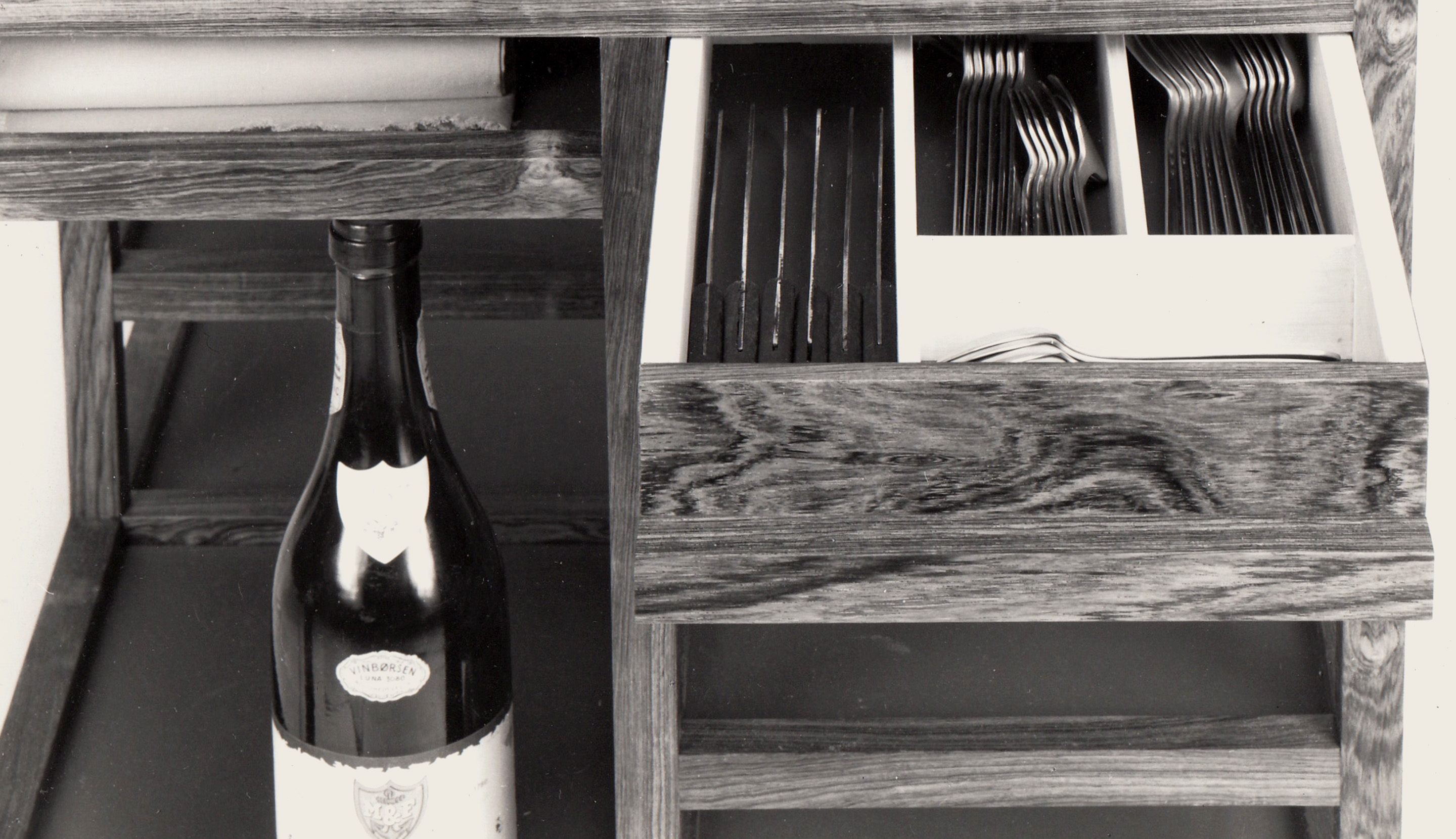 Nest of tables in a cubic construction that ensures stability.
Manufactured byE. Pedersen & Son, Denmark (from 1963-78)