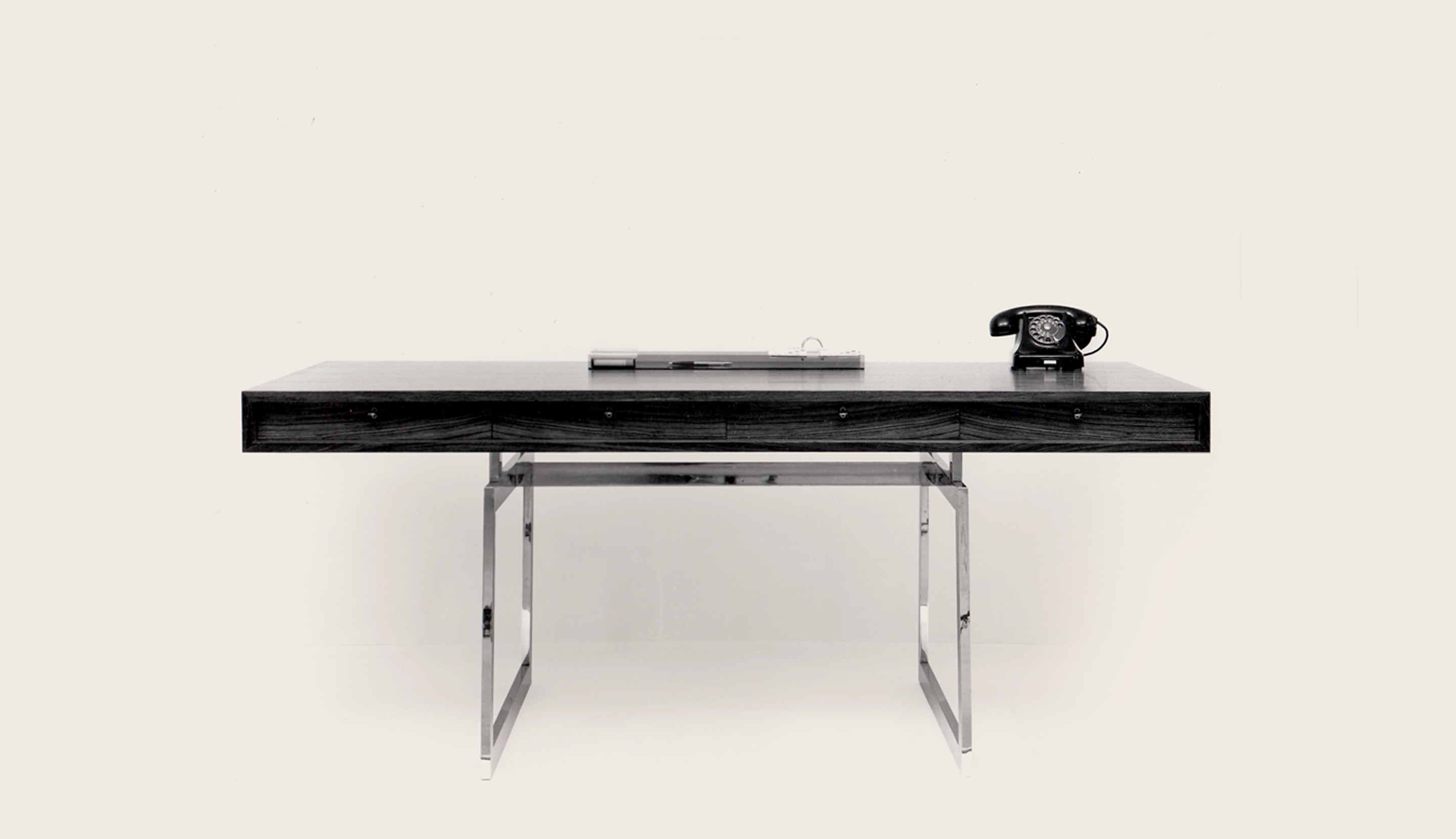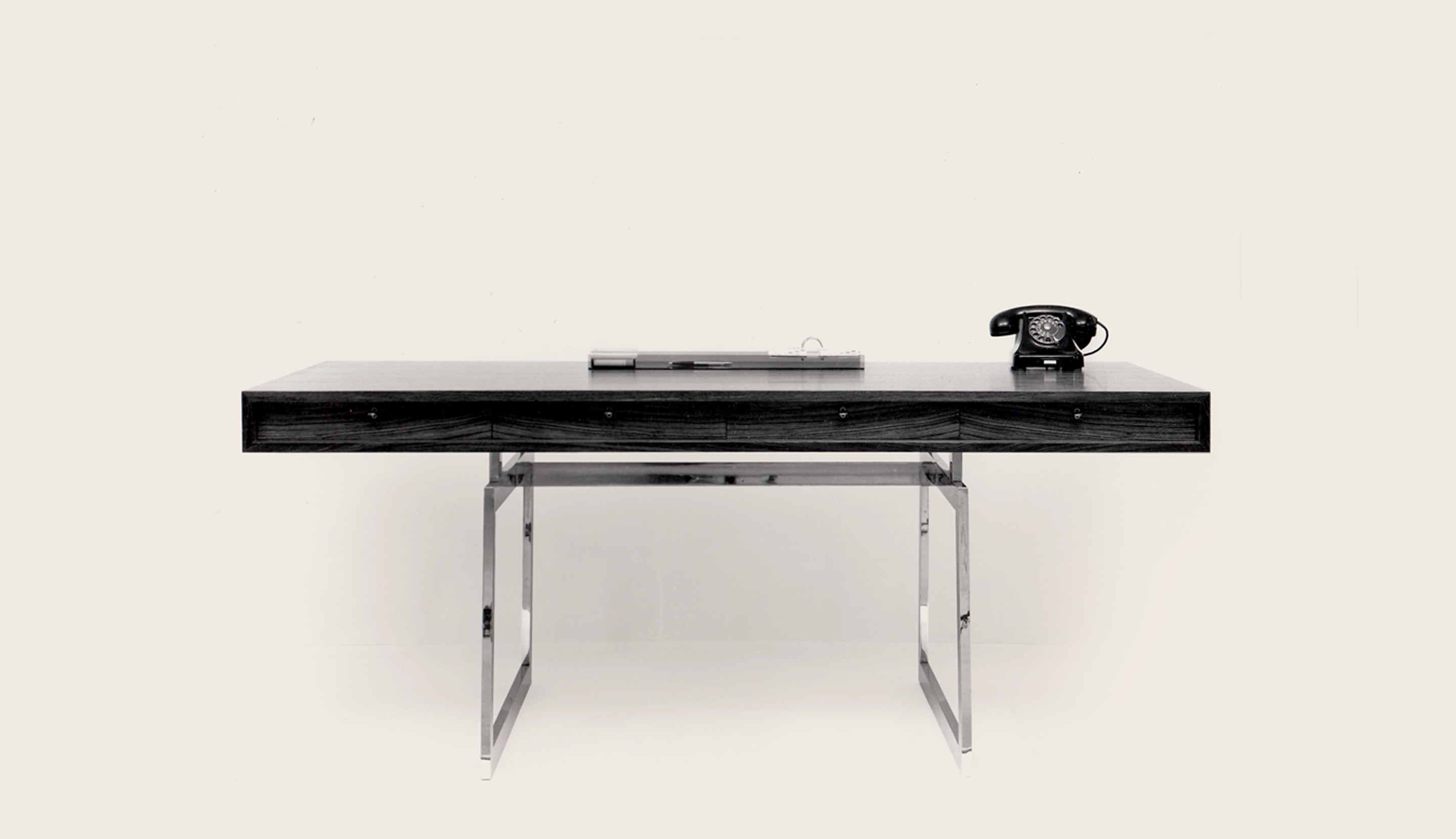 For users to build their own flexible work environment
Young executives that Bodil Kjær encountered in her work in architecture and design in the late 1950es were open, creative and flexible in their way of working. So, she reasoned that it would be counter-productive for them to be offered traditional office furniture, and set out to design a system of office units from which they could create their own work environment — and change it according to the changing nature of their work.

Designed in 1959 as a series of elements of architecture. Units with sliding doors added in 1963.
Manufactured in the USA byC.I. Designs, Boston (from 1959)
Manufactured in Denmark byE. Pedersen & Son (from 1961)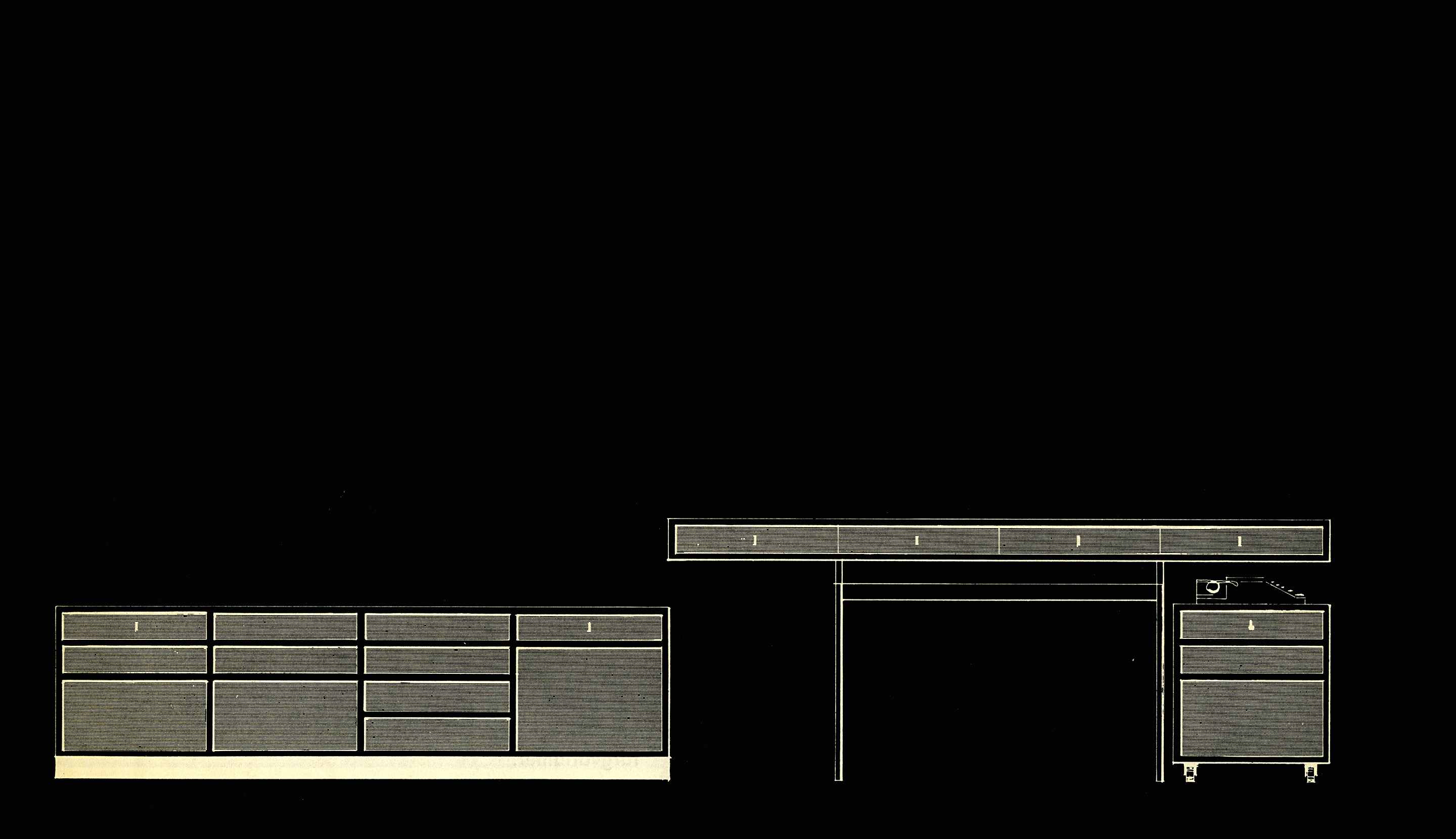 4-section unit with drawers and drop leaf, on a steel base.
Manufactured in the USA byC.I. Designs, Boston (from 1959)
Manufactured in Denmark byE. Pedersen & Son (from 1961)